Antyx Community Arts - The LOOP Project
Connecting with our community through art and collaboration:
'Pillars of Humanity' was a sculpture project designed by Youth Arts Action Team North, a group of young creative artists and leaders in Northeast Calgary, and built with the help of many community members in 2018. The work uses the four seasons as themes for the four sculptures, which still hang in the four glass pillars of the Commons area at the Genesis Centre.

SPRING uses delicate cherry blossoms to represent mental health and origami birds to show community support. Themes of rebirth and new life are present, like the blossoming of flowers and return of migratory birds.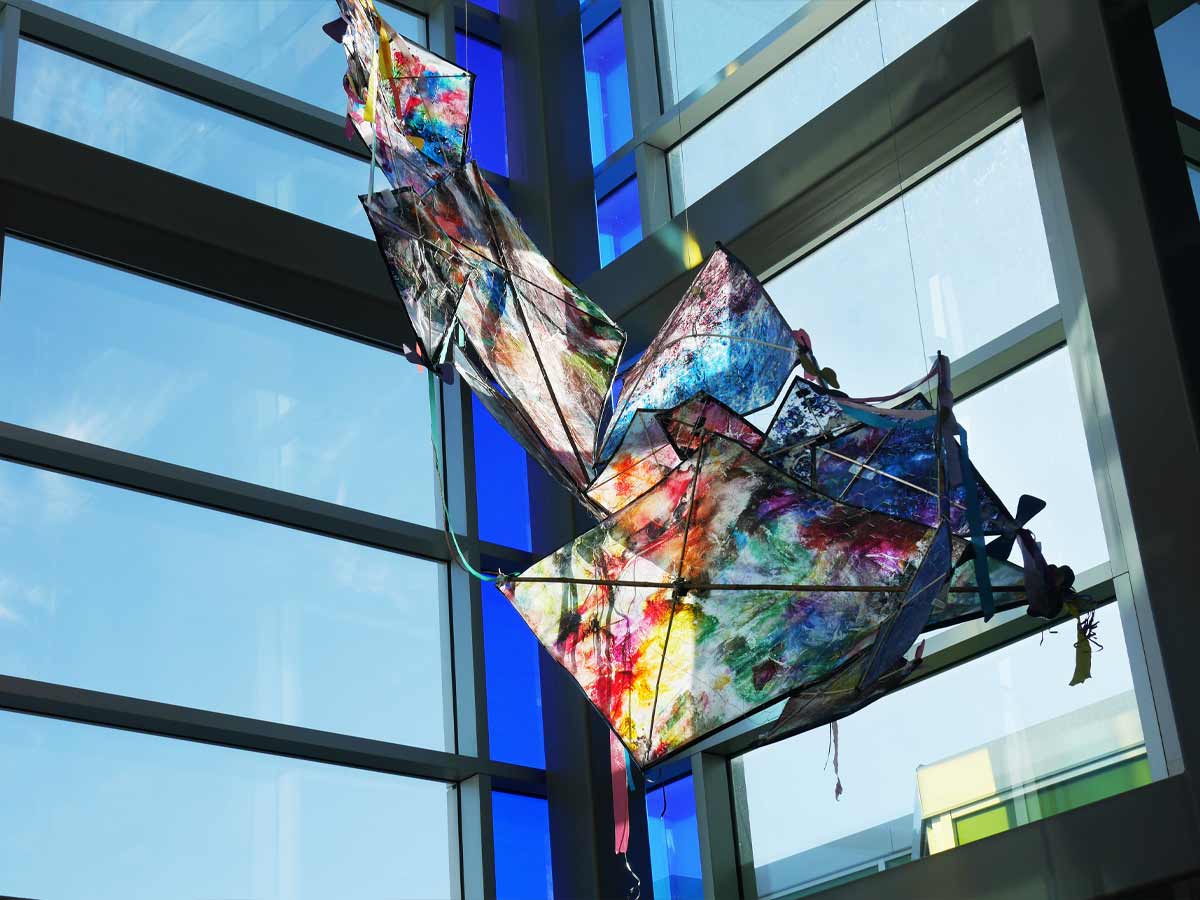 SUMMER brings flight to colourful kites carrying the dreams of community members scrolled across their bows. The sculpture encourages the pursuit of dreams in the season of warmth and light, using the kites to symbolize the harnessing of the winds to guide dreams to take flight.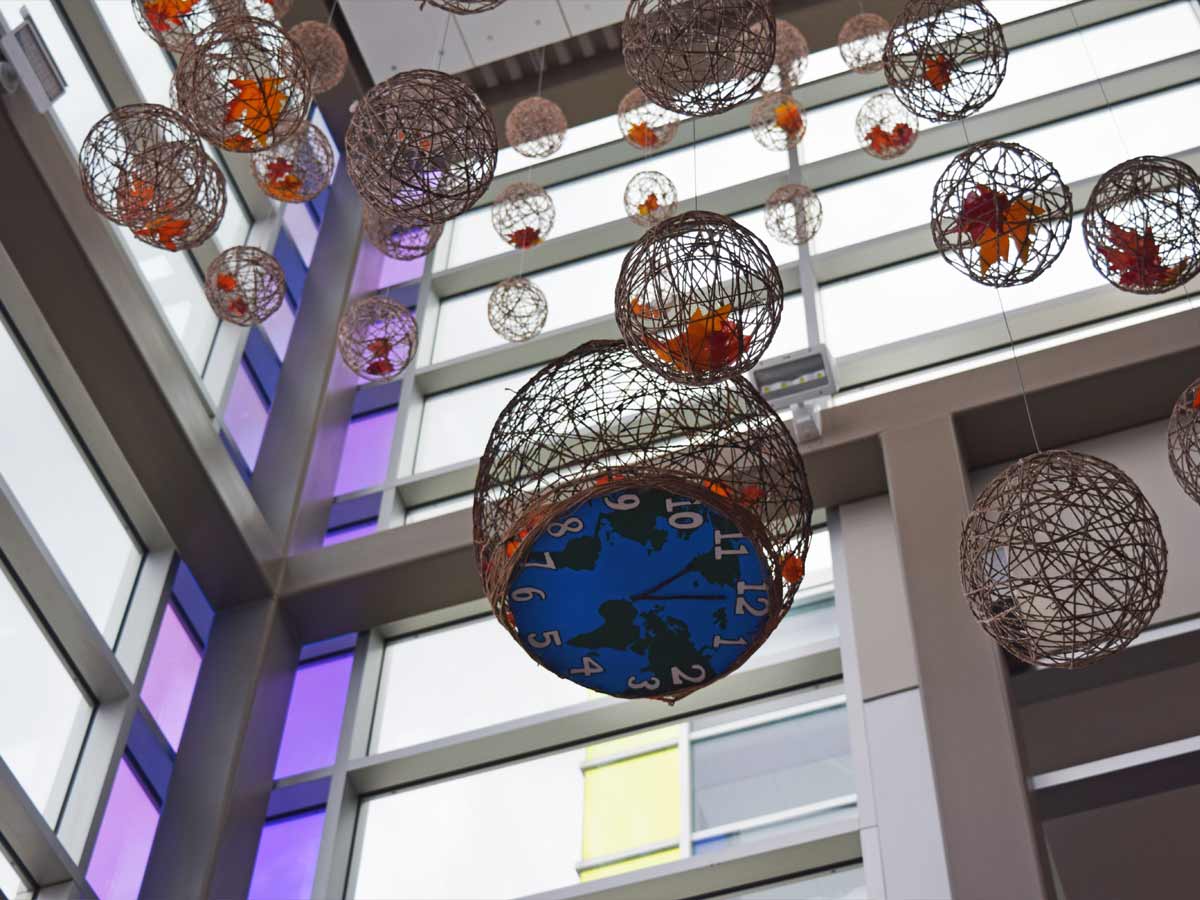 FALL celebrates diversity through its vibrant reds, yellows, oranges, and browns. A clock set at 11 o' clock recognizes war veterans for our freedom and a world map signifies the multiculturalism of our country. Fall recognizes cultural connection and uniting beyond our differences.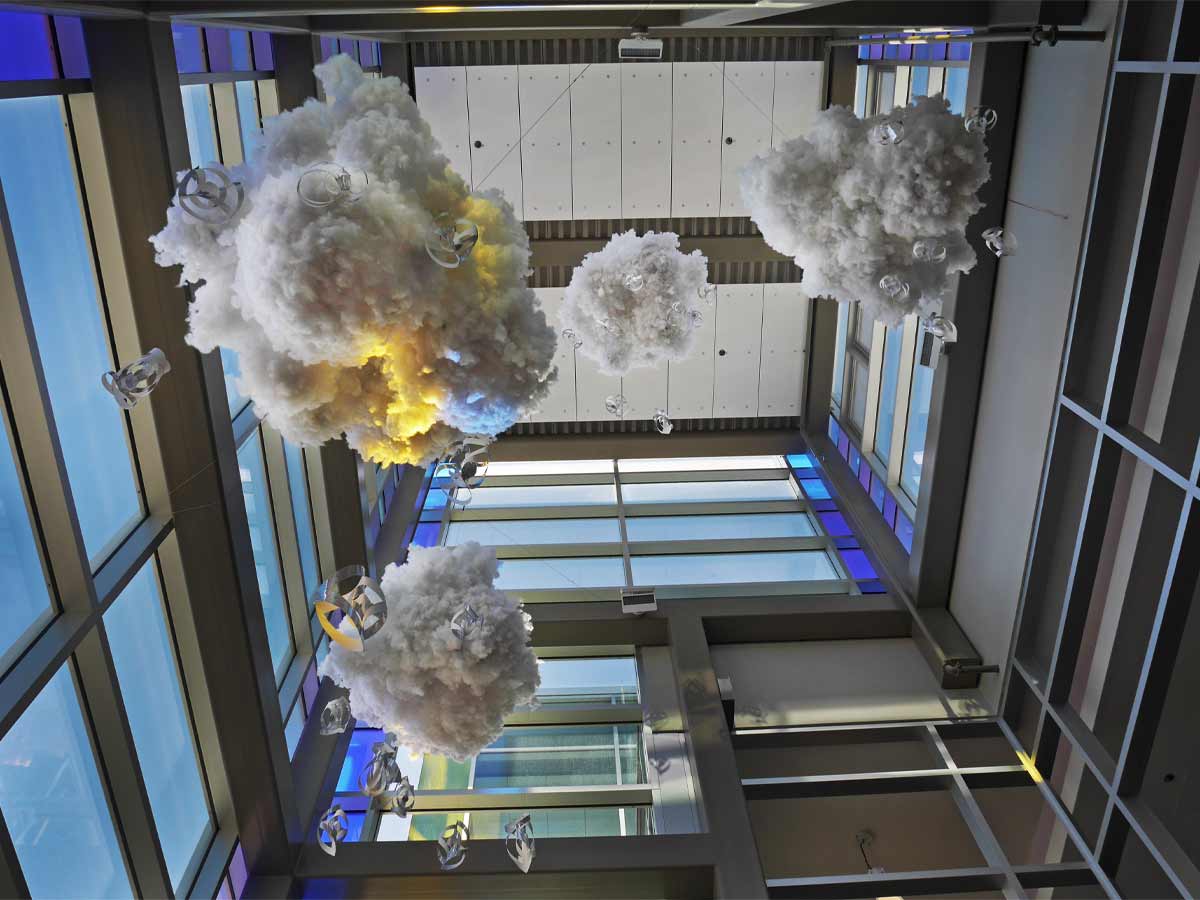 WINTER uses clouds and snowflakes to symbolize perseverance and community support to overcome the hardships that can take place during a long cold winter. The acknowledgment and respect of varying circumstances, and working together are important themes in Winter.
Note: This project was funded by Calgary Foundation's Neighbours Grant and greatly supported by the Genesis Centre. Youth Arts Action is an ongoing afterschool youth arts and leadership program run by Antyx Community Arts out of the Genesis Centre. This group process was also supported by Aspen Youth Matters.
---
Introducing The LOOP Project
Rebuilding the Genesis Centre sculptures with our community:
The life cycle of the 'Pillars of Humanity' sculptures is coming to an end, and you are invited to join Antyx and your community in imagining what's next!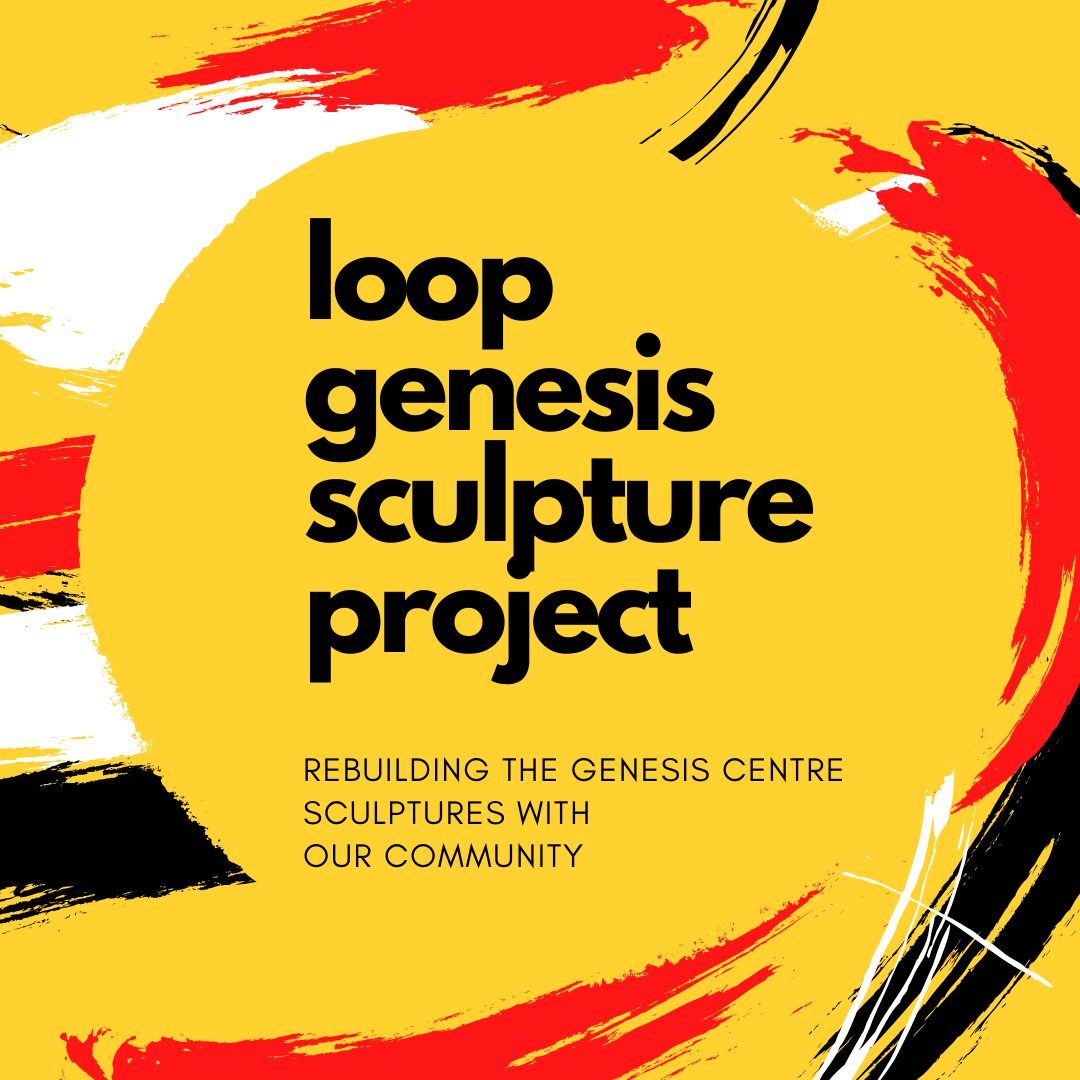 Year One: Research and community engagement phase
Land Teachings: Learn about the land we live on from a Blackfoot elder Cultural Exchanges: Share your food, culture and stories with your community Art Workshops: Learn art skills, project creation skills and documentation skills from professional YYC artists
Year Two: Creation and installation of new sculptures
The research will guide the artist and youth team to design the new permanent sculptures, and the community will be invited to take part in their creation.
Opportunities to get involved
Youth Arts Action Team – Youth Ages 13 – 20
Youth team members will develop leadership skills, creative thinking and problem solving skills, arts skills, project management and teamwork skills while gaining confidence, making friends, and strengthening their connections to their communities. School credit, volunteer hours, and honorariums will also be offered for committed team members who complete the first year research phase with us.
Note: We are launching this project SUMMER 2021 and there are limited spots available for our youth team, so please contact noor@antyx.org to sign up!
Community Engagement Workshops and Gatherings – All Ages
Community members are invited into the creative process through a series of gatherings and workshops that will facilitate cross-cultural story-telling and the sharing of foods, traditions and art. This project is supported by:


---
Contact noor@antyx.org to get involved!
Follow Antyx on Social: