Interesting Audiobooks That Will Help Your Kids Get Into Gardening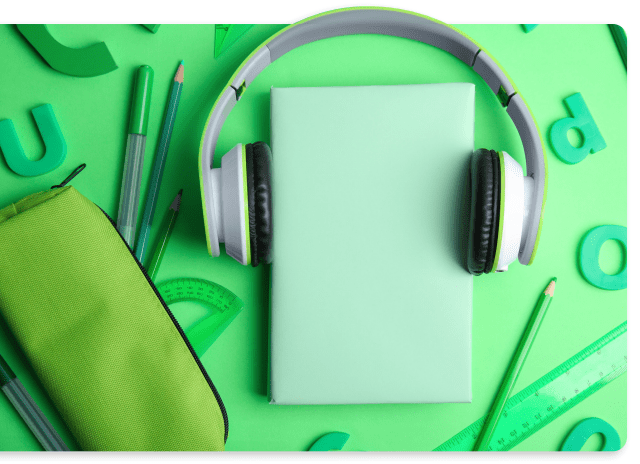 One of the best ways to bond with your child is through gardening. Aside from spending time with your child, Today's Parent notes that gardening also helps your kid get more physically active, strengthens their immune system, boosts their mental health, and prevents them from being a picky eater.
However, not everyone is blessed with a green thumb and knows how to create a sprawling garden from scratch. In this post, we've listed a few audiobooks that will help you encourage your child to take care of plants and develop an interest in gardening.
Message from the President Saddle Ridge Community Association …

Planting a Rainbow

Planting a Rainbow If you have small kids and toddlers that you want to introduce to the world of gardening, Lois Ehlert's Planting a Rainbow is a good place to start. In this audiobook, your child will learn the names of different flowers and the colours of the rainbow. It's also a good idea to listen to this audiobook while having a physical copy on-hand, as the textured cut-paper collages can grab the attention of your child. Curious toddlers will love this book as it will teach them about plant bulbs, seeds, and seedlings, as well as how one can nurture their growth.

Braiding Sweetgrass: Indigenous Wisdom,
Scientific Knowledge and the Teachings of Plants

If you struggle to teach your kids the value of protecting our surroundings and being grateful for what mother earth provides, you should try listening to Braiding Sweetgrass. Authored and
narrated by Robin Wall Kimmerer, this audiobook can help you better understand and appreciate our planet and the wildlife in it. Kimmerer also underscores how important it is to learn and respect our planet — a key life lesson that we should instill in our kids.

How to Make a Plant Love You

Model and YouTube sensation Summer Rayne Oakes has released an audiobook that will help you take care of just about any plant. How to Make a Plant Love You teaches you how to change your mindset and approach when it comes to taking care of greenery. Oakes highlights how we should treat our plants like how we treat our fellow humans — beings that have unique needs, desires, likes and dislikes. Through this audiobook, you and your child can create a green space that accepts and values each plant and their quirks.

Plant Science: An Introduction to Botany

If you want to become an authoritative figure for your child when it comes to plant care, Dr. Catherine Kleier's Plant science will reveal the interesting and insightful secrets of plants and nature. You'll learn about the different plant species and how they have adapted to their environment. When listening to the audiobook, you may find yourself asking a lot of questions. Thankfully, Kleier presents information in a clear,
concise, and unpretentious way.