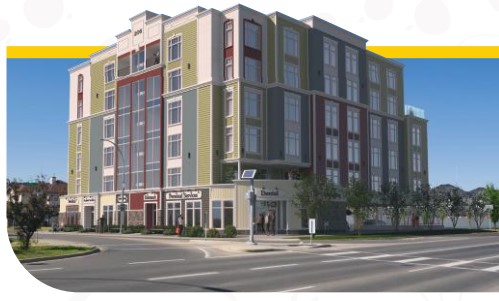 In 2020, Dashmesh Culture Centre was successful in acquiring properties located at 198, 202 and 206 Saddleback Road NE from the City of Calgary. On this site Dashmesh Culture Centre will develop a 62 unit Women and Children's Transitional Housing Project. The mission and vision of the project is to provide a safe environment to support individuals, families and communities to live free of violence and abuse. Through strategic partnerships with service provides, individual and corporate sponsors and all levels of government, our goal for project is to provide a safe facility/environment for women and children to seek the protection they require and receive the help and guidance to have a bright future.
We believe it is every human's right to live without fear of physical and emotional abuse. In partnership with our community, we would like to empower and support women and children to move beyond violence and abuse through the safety of transitional housing, education and outreach services.
This Development is much needed in the NE quadrant and will serve families off all communities, faiths and backgrounds. This project is strategically located close to Saddletowne Circle, Saddletowne LRT station, schools, Genesis Centre and also Dashmesh Culture Centre. We are proud to partner with Gracorp and Graham Construction for development of this project. Construction will commence in spring of 2023 will a completion date of fall 2024.
For more information on our projects and food security initiatives please visit www.dashmesh.ca or email [email protected].
If you would like to support our Mata Sahib Kaur Ji Women and Children's Transitional Housing Project or DCC Food Bank through donations, please visit in person at 135 Martindale Blvd NE, or via e-transfer at [email protected].