Connecting with the Land and One Another through creative, hands-on experimentation and storytelling
In the last edition, we shared the current sculptures that hang in the Genesis Centre. We'll now introduce you to some of the mentors working on Loop to connect with the land and one another.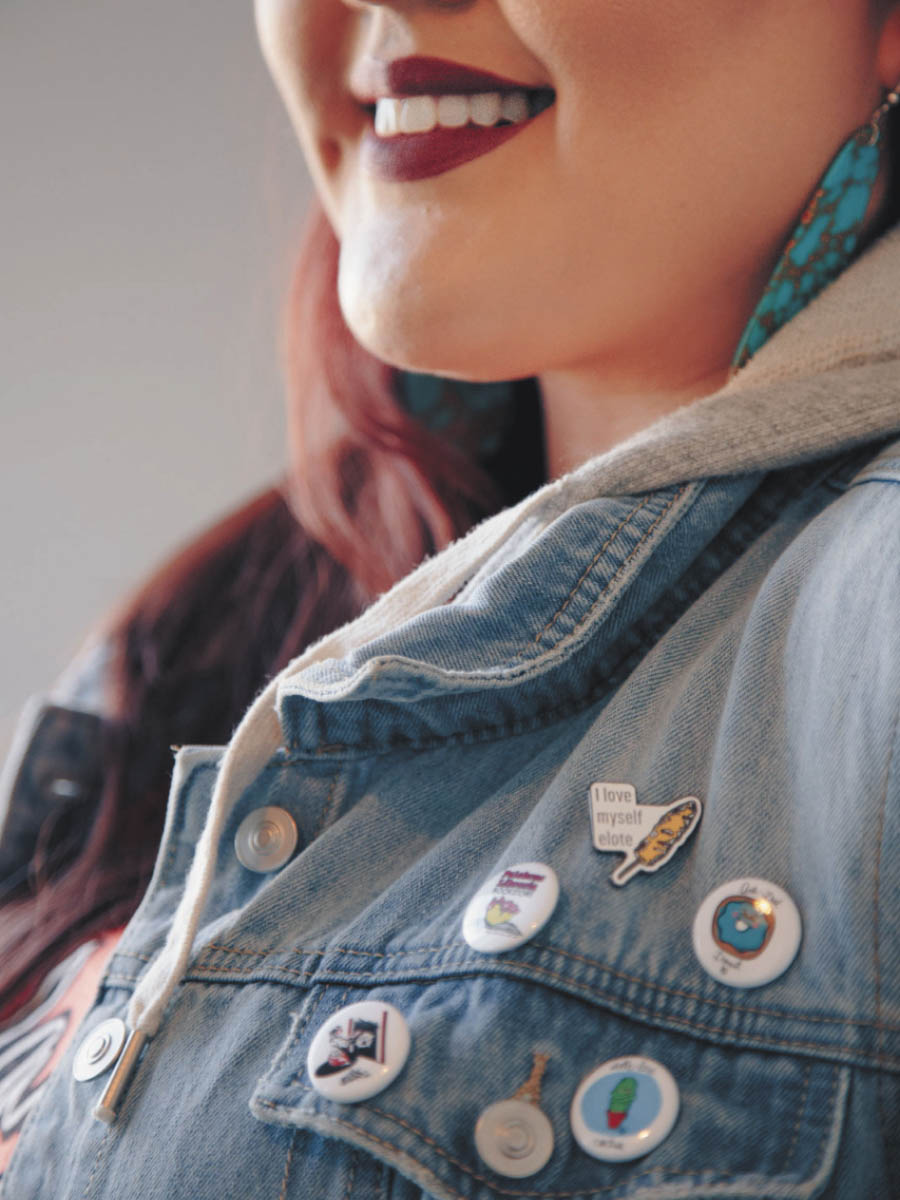 Diamond Willow Youth Lodge supports Indigenous youth in Calgary and area on their path to healing and well-being. A safe, welcoming place for youth between aged 12 – 29 to drop in, DWYL provides culturally based healing practices and activities, as well as access to a variety of supports.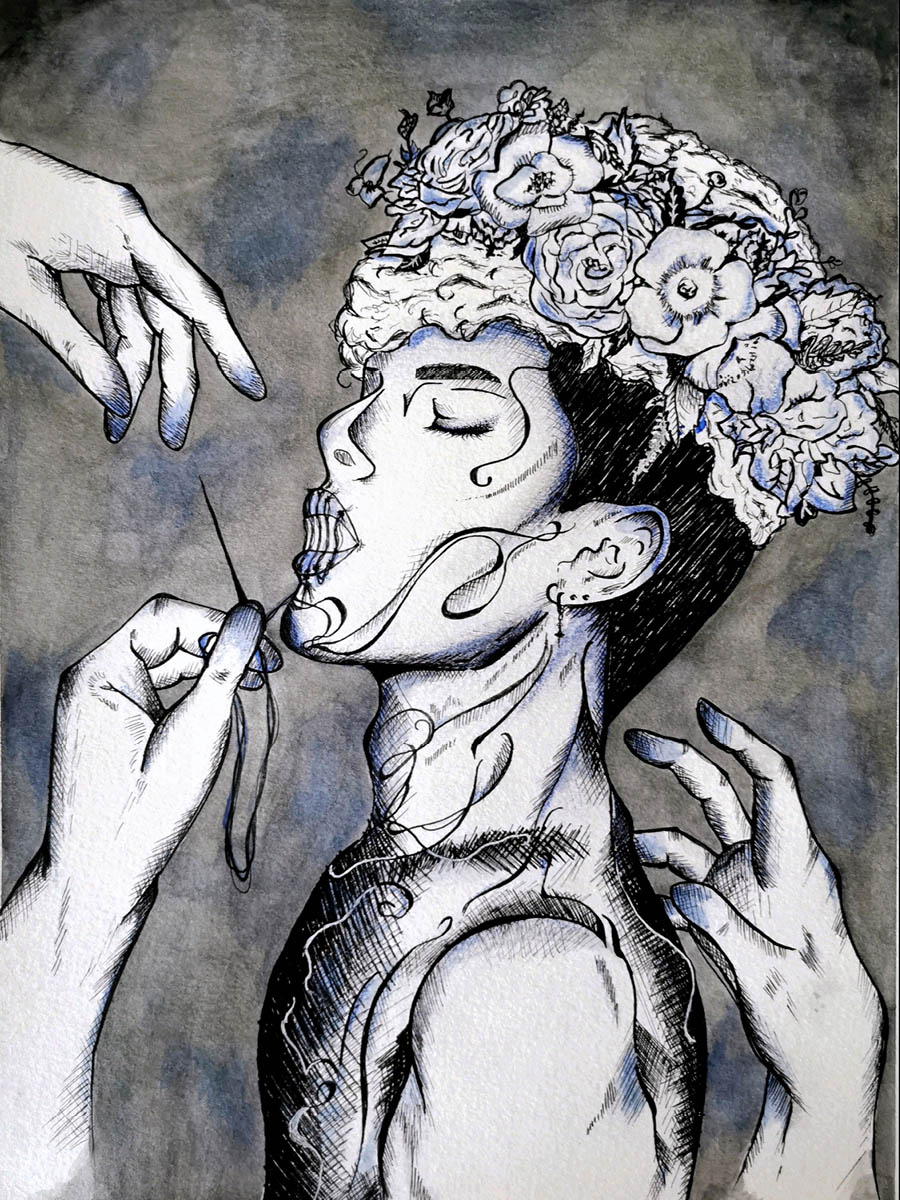 Eymen is a visual artist who creates watercolour and ink works that explore the complexities of human nature and behaviour. She reflects on the social injustices that persist around her and creates symbolic, dark, and surrealistic pieces of art. See her work at eymenarts.com.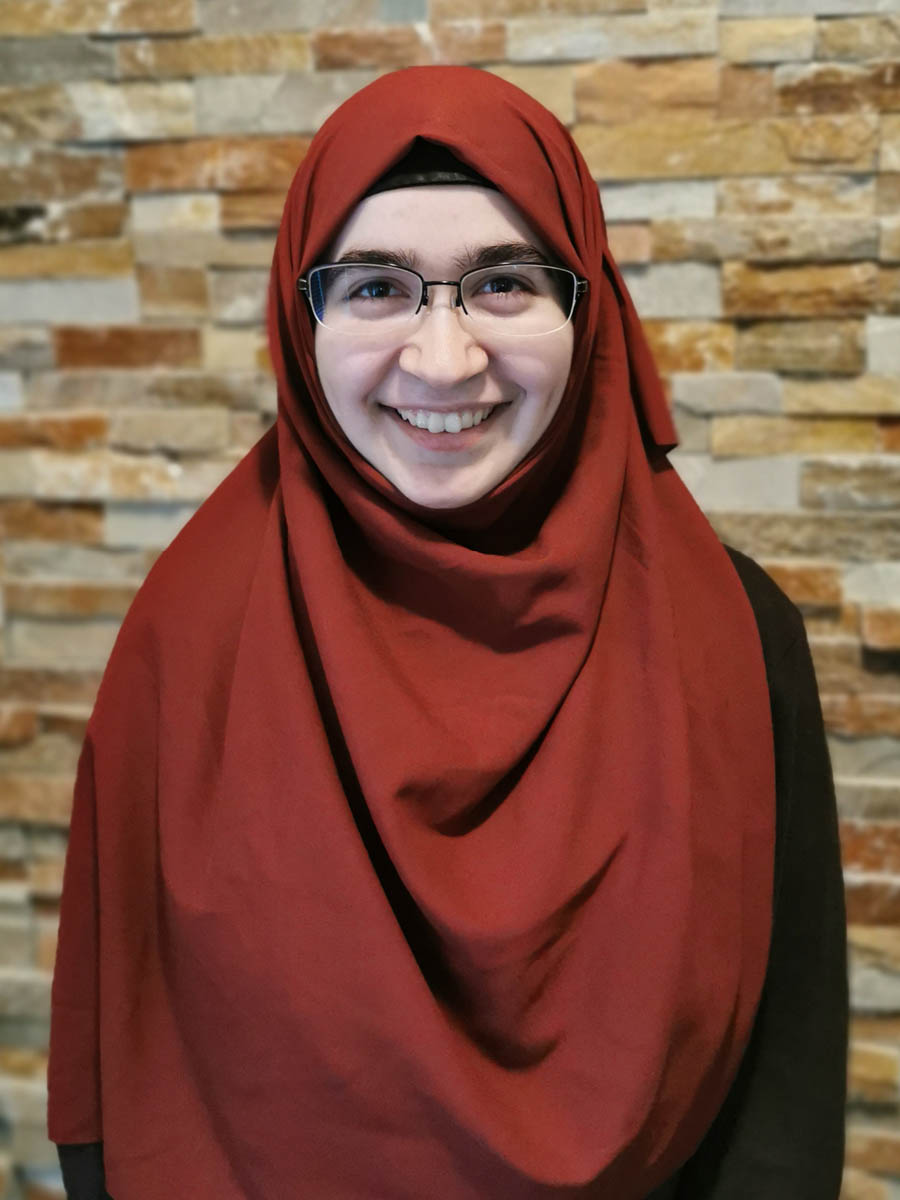 Emine Atak (aka Eymen) is a local youth artist based in Saddleridge. She was an artist on the existing sculptures and has worked with Antyx on several other projects. She is currently a STEM student at the UofC, and is now a youth facilitator and consultant for Loop.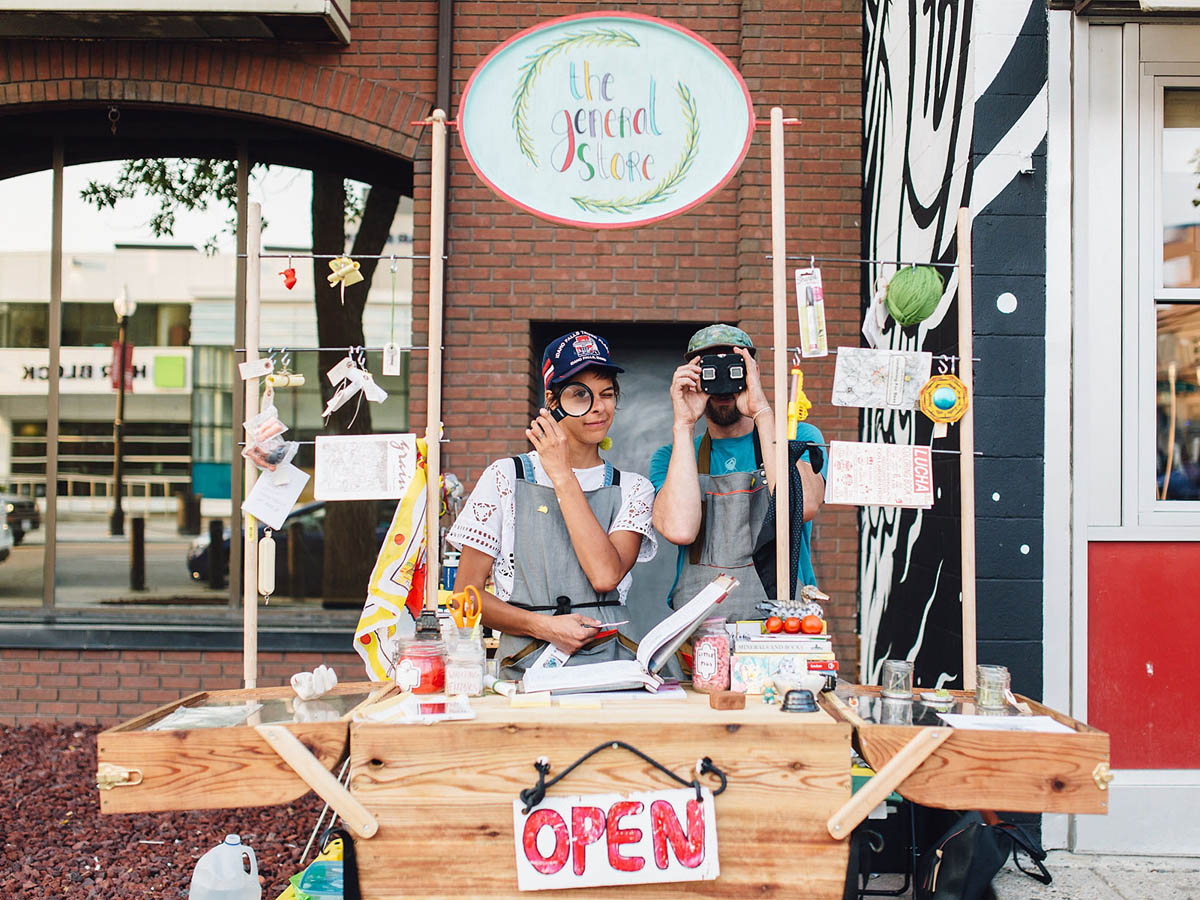 Lane Shordee is the Loop Summer Artist. A local Calgary artist who creates work with strong ties to urban ecology, recycling and the environment. He has worked with Antyx in the past on the creation of an interactive water sculpture, a mobile playground, and a signpost in Forest Lawn Playground. He also co-runs a pop-up called The General Store with Nikki Martens (pictured above), where they investigate economics through the trade of objects, stories, and the occasional joke. It pops up in many locations including schools, where students become participants by discussing and trading objects that become the inventory of the store. See his work at laneshordee.com.
Loop Summer Sessions: July 12-16
Lane will guide us through an investigation of the carbon cycle, a transformational process that allows the earth to sustain life. With Elder Pablo Russel, we will learn to identify and honour the plants around us while collecting natural materials respectfully. We will make our own charcoal over a fire and use it to explore mark making. 
LOOP – rebuilding the Genesis Centre sculptures
A two-year arts-based social engagement project for youth and community members of Calgary's North East Communities to help bridge the gap between cultures, generations, and our connection to the land. 
YOUTH LEADERS
We have 12 Youth Leader opportunities for youth ages 14 – 24 connected to the North-East communities.
Join a team of youth passionate about social change for this 2-year long project. Participate in creative field trips with Antyx, professional Artists & Elder to learn about the land we live on and explore the significance of each season from various cultural perspectives. Engage in a series of arts-based projects such as paper, charcoal, and pigment making, creative writing, video, and shadow puppetry. The youth team will play an important role in documenting the stories that emerge which will form 'the research' and help us design the new sculptures at the Genesis Centre.
Develop skills in leadership, creative thinking and problem-solving, art, project management and teamwork, while gaining confidence, making friends, and strengthening your connections to your community. School credit, volunteer hours, and an honorarium of $400 will be offered for your commitment.
This project starts in SUMMER 2021 with an in-person summer camp running from July 12 to 16. 
Email noor@antyx.org to apply!
No prior art experience required. Limited spots available. 
You are Invited to our:
COMMUNITY WORKSHOPS
We have 4 events for the NE community to engage with Loop. Join us for updates about the creative process and to provide your input. Listen to Blackfoot Elder Pablo Russel share in storytelling and engage in cross-cultural dialogue. There will also be creative activities, food, and music!
Stay tuned for the first workshop in September for Alberta Culture Days at Genesis.
ARTIST CALLOUT 
We are inviting local artists to connect with Loop's team for creative opportunities!
Share your work and stories as part of Calgary's creative North East community. 
To engage with Loop, please email noor@antyx.org or visit closetheloop.art (coming soon).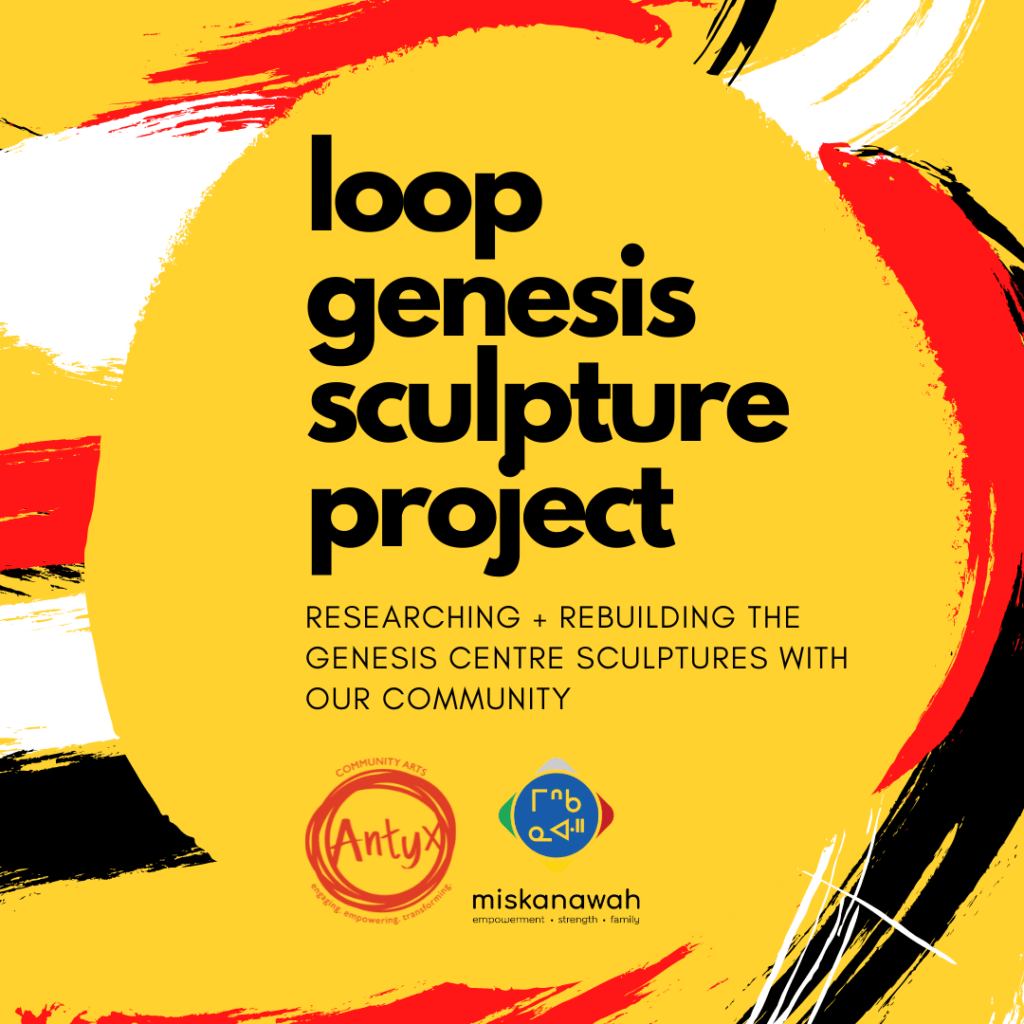 This project is supported by: