Join the Genesis Centre Active Adults Program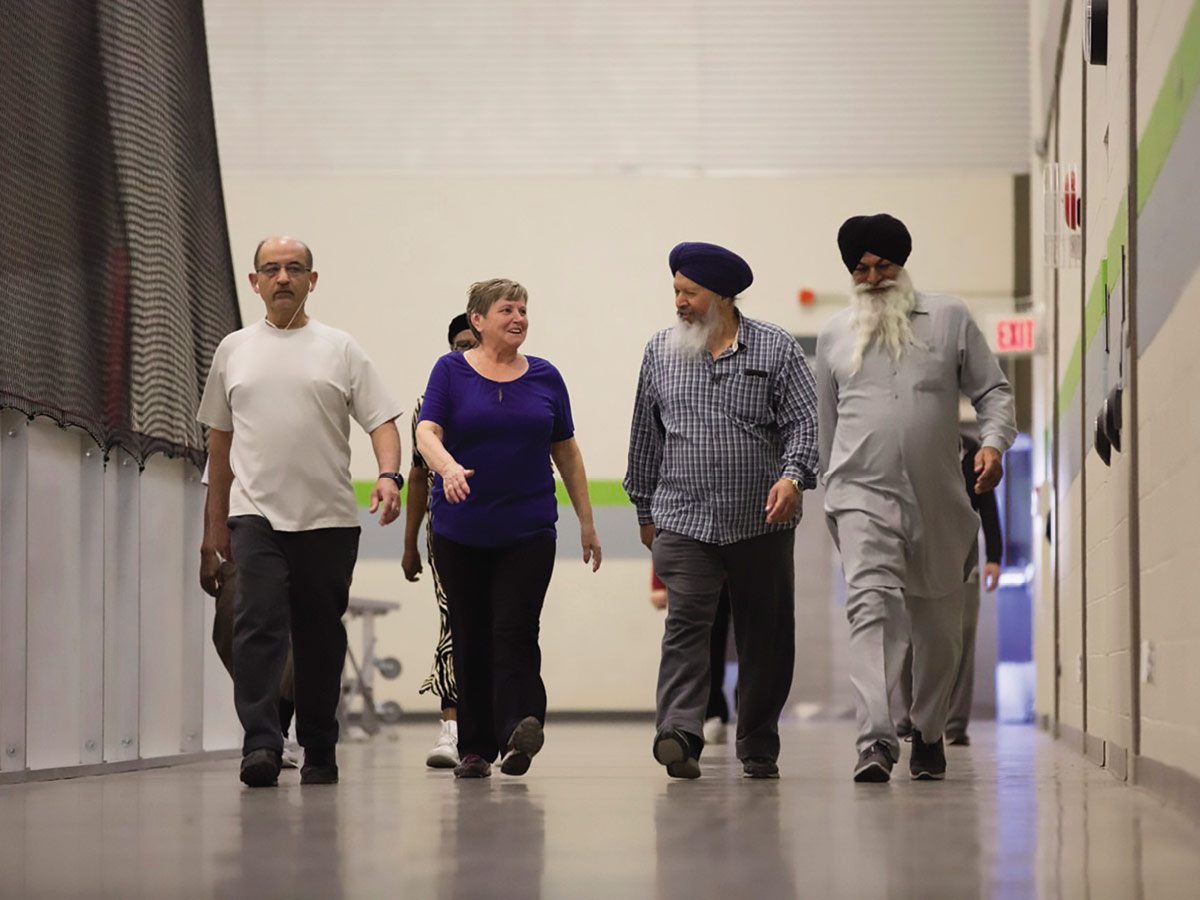 What is the Active Adults program?
The Active Adults Program is a free, drop-in physical activity program at the Genesis Centre to help you stay active in a safe, indoor environment. The program includes a walking track, badminton, and instructor-led exercise classes giving you a variety of options to stay active. A team of health professionals from Mosaic Primary Care Network including a Nurse, Dietitian, and Kinesiologist are on site to help you learn more about your health, nutrition, and exercise as well as answer any health-related questions you may have. 
Why should someone join/participate in it?
The Active Adults Program is a great option for anyone looking to increase their physical activity, learn more about their health, and meet new people from the community. If you are looking for a warm, safe place to walk during the winter, play badminton, try a group exercise class, have your blood pressure checked by a Nurse, or learn about Nutrition from a Registered Dietitian, the Active Adults Program has everything you need to stay healthy. 
How can one participate? Are there any requirements?
Joining the Active Adults Program is free and open to anyone over the age of 30. To participate, please register at the Active Adults Program welcome desk with the blue tablecloth located in the Field Houses at the Genesis Centre. Once you are registered your can access the program at your convenience by signing into the program with the key tag you are provided upon registration.
What are the dates/times/locations for participation?
The Active Adults Program is open from Monday to Friday from 9:00 AM – 12:00 PM in the Field House in the lower level of the Genesis Centre of Community Wellness. Once you are registered for the program you can attend as often as you like free of charge by dropping in during program hours.  
Is there anything else worth noting/mentioning?
At the current time, masks are mandatory at the program in order to keep staff and participants safe. Please do not attend the program if you are feeling unwell or have returned from out of the country within the past 14 days.