Exploring Neighbourhood Names and Themes in Calgary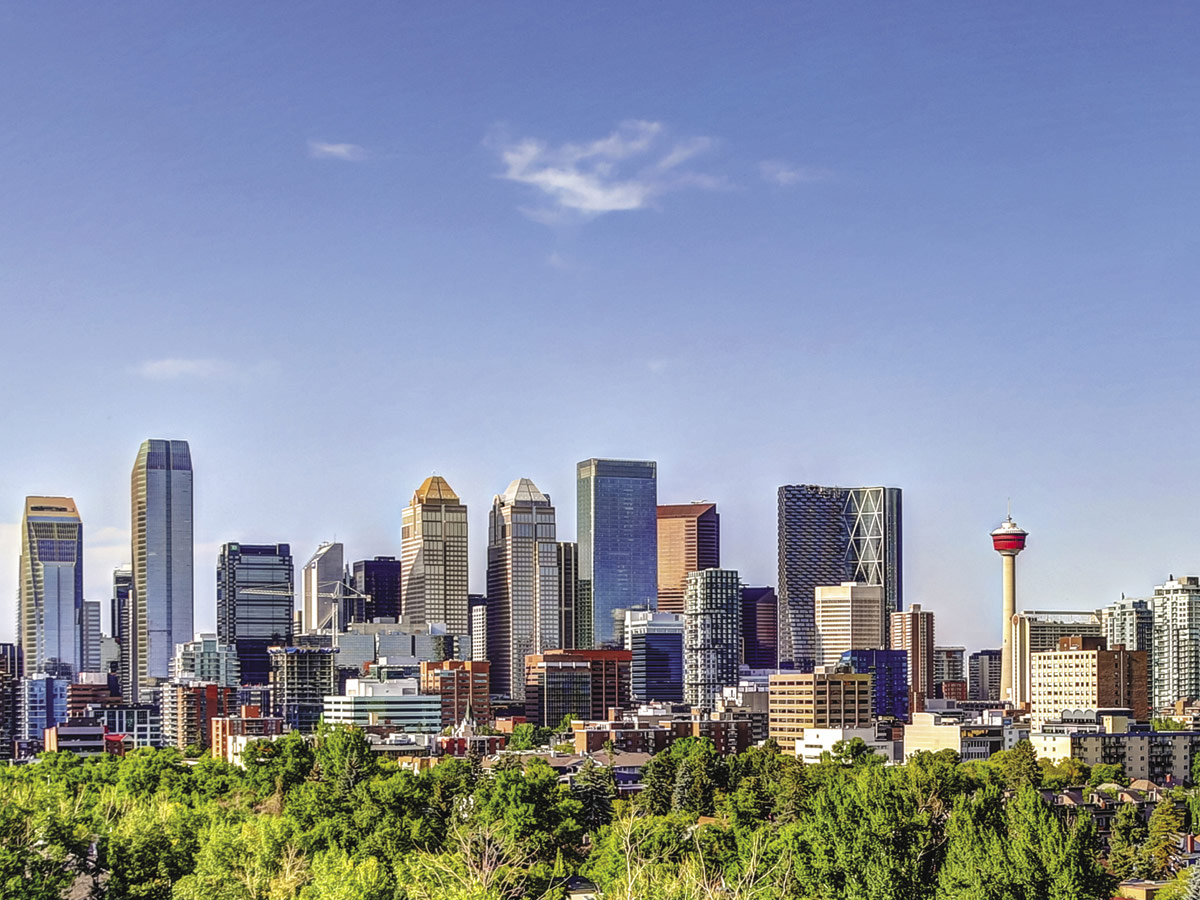 Calgary boasts a wide variety of communities— have you ever wondered why certain neighbourhoods were named as they are? Or about the design of the houses within those neighbourhoods? Developers in Calgary create neighbourhoods to build and establish an aesthetic that differentiates between each neighbourhood around the city. Whether by neighbourhood names, road names, or house design, Calgary features various themes and designs each neighbourhood is inspired by. Many of the names of the communities we'll explore were taken from Area Structure Plans, community association biographies, and the book What's in a Name– Calgary? by Donna Mae Humber.
Some communities are based on the names of historical figures. Dover was named after Mary Dover, a Calgarian woman who worked as a recruiting officer for the Canadian Women's Army Corps during the second world war. Shawnessy was named after the Shaw family that used to live in Calgary just west of MacLeod Trail. It also is in tandem with Baron Shaugnessy, the president of the Canadian Pacific Railway. Some Calgarian neighbourhoods are named after former mayors— Haysboro was named after Harry Hays, and MacEwan named after Grant MacEwan. Walden was named after the book Walden by Henry David Thoreau in which Thoreau reflects the simple living in nature.
Some neighbourhoods are themed by their street names. The street names in the neighbourhood of Queensland are all named after different queens: Queen Anne, Queen Elizabeth, and Queen Charlotte, to name a few. The street names in McKenzie Lake are named after different mountains: Mount Apex, Mount Assiniboine, and Mount Kidd. The street names in Lake Bonavista are named after different lakes in North America such as Lake Erie, Lake Placid, Lake Sylvan, and Lake Ontario. 
Some neighbourhood names are more geographically obvious. Southview and Southwoods are named as such simply because they are located in the south. North Haven is a "haven in the north". Sunnyside is named because of its location on the 'sunny side' of the Bow River. Riverbend is also named similarly as it is located where the Bow River bends. Panorama Hills is named after the panoramic view facing Calgary from the northwest. Evergreen was named as there are many evergreen trees around the area. Citadel was named as the neighbourhood area overlooks the city. Temple, Whitehorn, Rundle, and Pineridge are all named after mountains and ridges in the Canadian Rockies.
There are many Calgary neighbourhoods named after places in England and Scotland. Marlborough and Marlborough Park were possibly named after the English market town of the same name. Hawkwood in the northwest was named after a dairy farming family who came from England and settled in Alberta in the early 1900s. Dalhousie was named after George Ramsay, the ninth Earl of Dalhousie during the British North America era. McKenzie Towne was designed to be a neo-traditional community based on the houses and architectural styles of the English, Scottish, American craftsman, and the Italian Renaissance, with a modern-twist. Coventry Hills is primarily based on English themes with English-esque houses, road names (Coverdale and Covington), and bricked infrastructure.
Interestingly, many neighbourhoods in Calgary have themes and names tied to the American state of California. Monterey Park is named after the City of Monterey Park in Los Angeles county. The road names in Monterey Park are all named after locations in southern California like San Diego, San Fernando, Anaheim, California, Laguna, and Los Alamos. Bel-Aire is named after the affluent-neighbourhood in the greater Los Angeles region, which explains the large estate houses. Huntington Hills is named after the seaside city of Huntington Beach. The southern portion of Signal Hill has names connected to mountains in California, with names like Sierra Morena, Sierra Madre, and Sierra Nevada. Edgemont is also named after the small town in south California which reflects the elevation of the hills in both areas.
Other neighbourhoods inspired by locations outside of Canada include Tuscany, The Hamptons, and Coral Springs.
Many Calgary neighbourhoods, names, street names, and themes have greater significance than one might think, and play different roles in representing Calgarian, Albertan, and Canadian history. 
Raphael Ramos
SRCA Resident