Energy Efficient Future Workshops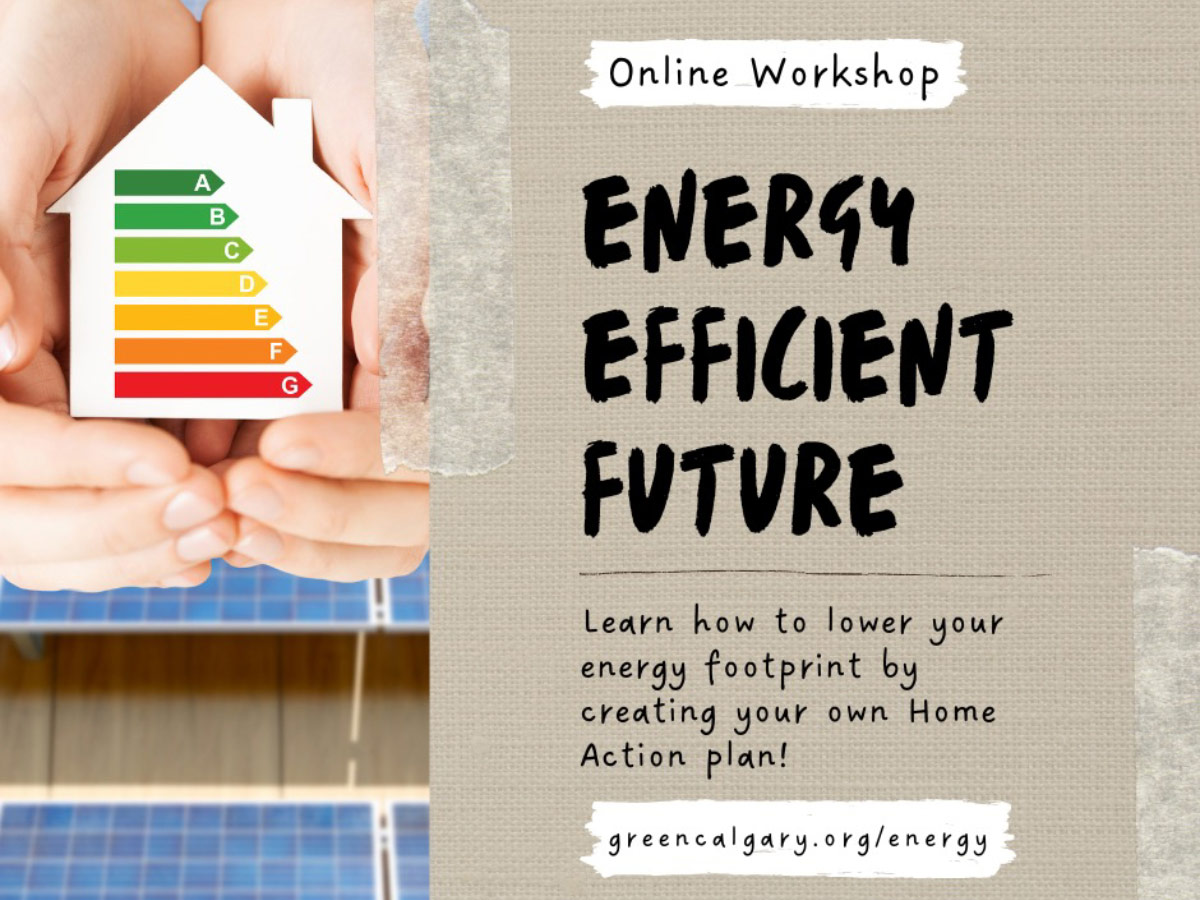 Green Calgary is having a free virtual 60-minute Energy Efficient Future Workshop on understanding your home energy use and its connection to climate action this summer! During this session, our educator will guide you through creating a home action plan that will help you understand how to create a more energy-efficient home, reduce your impact on climate change, and save you money on your monthly utilities.
If you want to learn about the impacts of your home energy use, how to understand your utility bill, and choosing energy-efficient actions for your home, this workshop is for you!
Register today at greencalgary.org/energy (multiple dates available throughout July-September) and contact us if you have any questions.
This program is funded by ENMAX and Alberta Ecotrust and offered for free!