Finding Success in Canada
How 3 ladies were supported by the Academy of Learning Career College
Farzanna, Mehran, and Manpreet all met and became friends after taking a class together at the Academy of Learning – Calgary NE Genesis location. The Academy of Learning and the Genesis Centre have been helpful and supportive, and these ladies are taking their success to the next level! They want everyone to know what is possible here in Canada.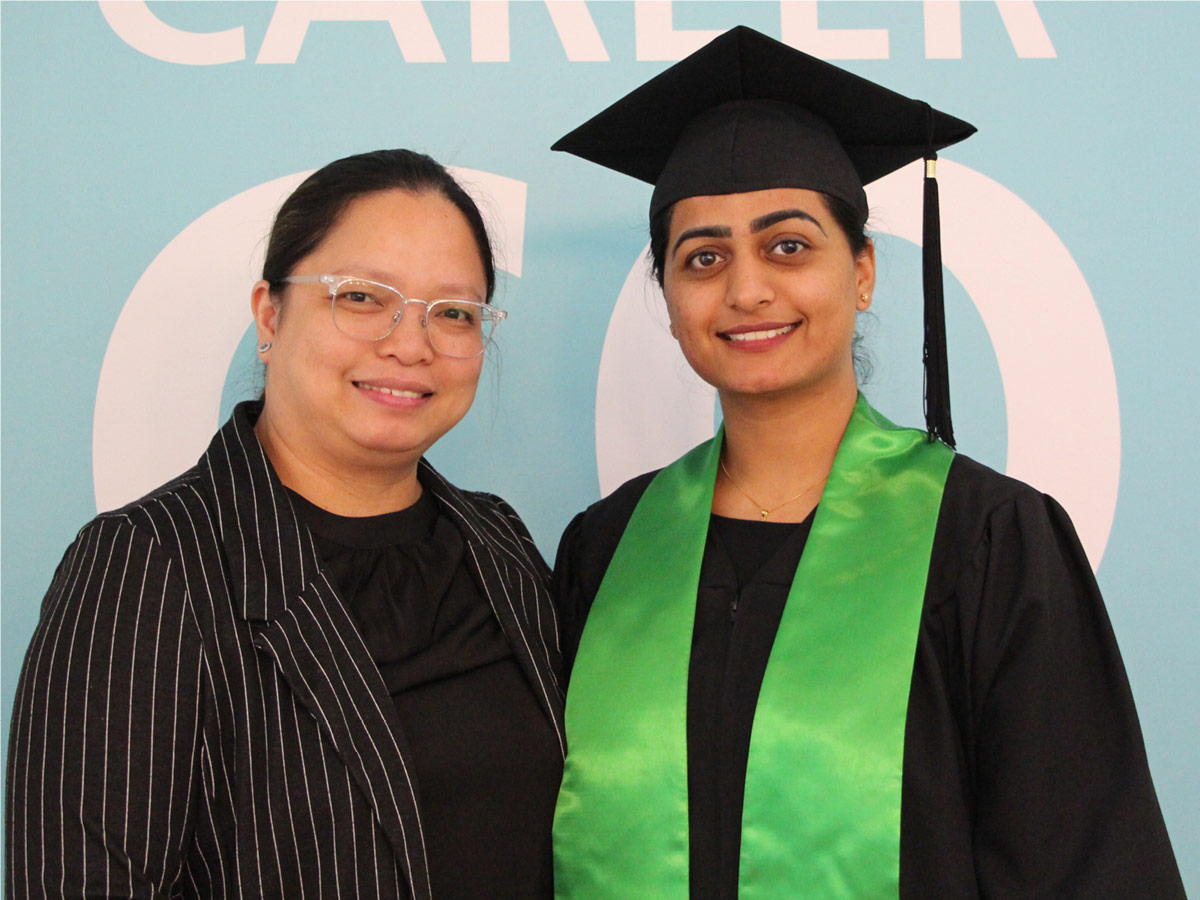 English is not a first language for these students. Punjabi, Hindi, Sindhi, Urdu, Saraiki are some of the languages that they are more familiar with, but the language barrier did not stop them from integrating into the culture and improving their life here in Calgary. Farzanna was only level 4 English and is taking the Educational Assistant Diploma, as she was a teacher back in her home country of Pakistan. Halfway through her program and she is so confident in her English conversation skills. Mehran came next, she is taking a short course, building credits towards a Diploma in Business Administration. Manpreet is in the Software and Web Developer Diploma program as her passion is Information Technology.
All three women met at the NE Campus Learning Centre where they sit in the same space working on individual courses. Manpreet loves the tools provided. "Everything you need is here. The school provides computers, internet, headphones, and everything a student needs for success". Mehran appreciates the speedy support. "You get immediate help, right away!" Referring to the learning coaches, specifically, the resident Success Support Coach Yvette who is on site every day. Learning coaches' goal is to help students to get the best marks possible. Farzana feels blessed to have leadership and advice. "You have never let us down" talking about the Admissions Advisor, Lance who has guided her and the finance department who helped her get the maximum funding to take the courses.
As they make the most out of their lives, these ladies compare how life was before Canada. They feel Canada has been much more supportive than what they were exposed to in their home countries, as the Genesis Centre provides support to their personal lives as well. They go to the YMCA to work out and learn all the proper fitness techniques to stay healthy. They use the library, where the kids play games and play with the toys in the Children's area. In the Community Wing, where the campus is, there is support with many charities who offer FREE services and activities to help with learning the Canadian culture. They are learning computers, English language, fitness, and health, and even taking driving lessons!
Farzanna, Mehran, and Manpreet have become friends! Another great thing about Canada is everyone is welcoming and helpful. They now have each other and all of the community to support them. The learning location is convenient, and you can come and go to school as you please. Most of the diploma programs are on-line and flexible but with the support of the learning coaches you can't go wrong. A Canadian Success story! Thank you, Academy of Learning Career College and the Genesis Centre.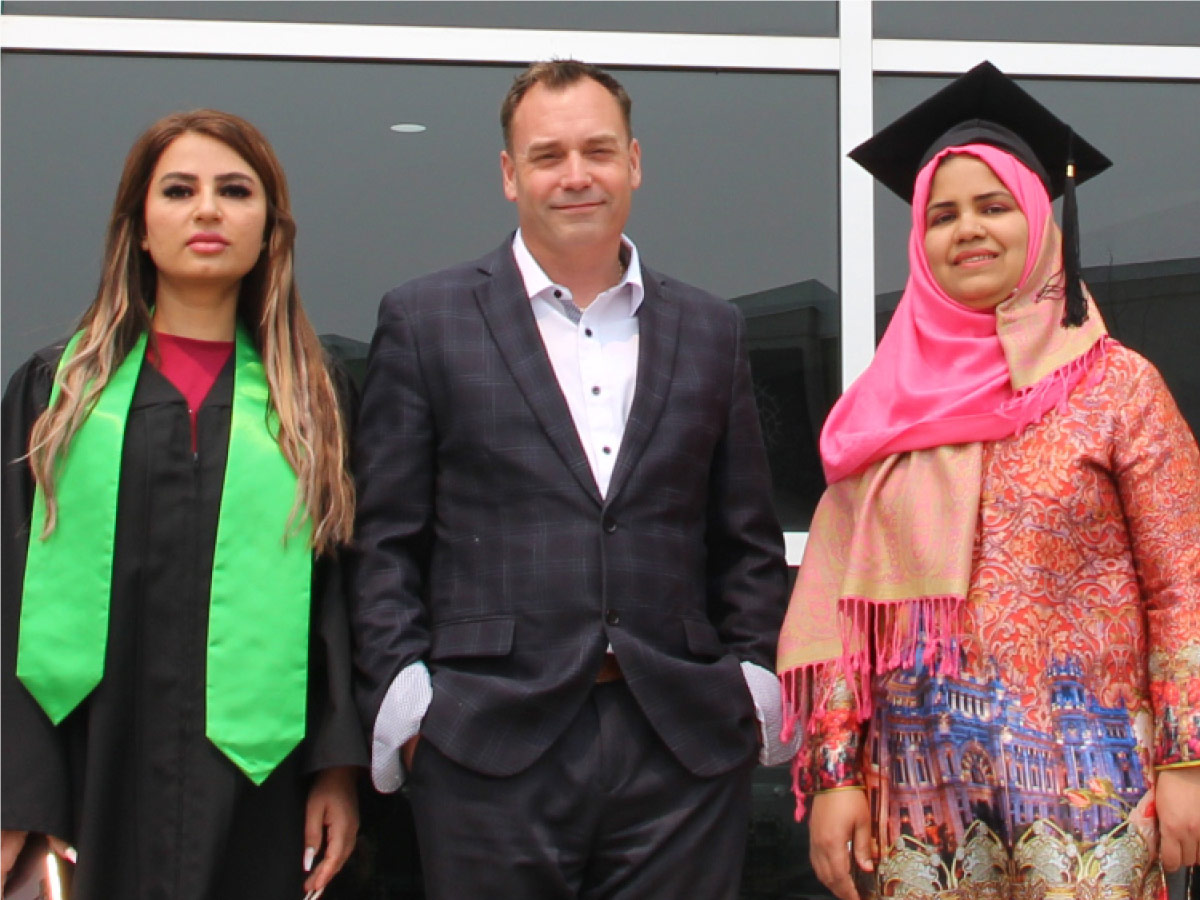 AOLCC

will make it Easy!

Come to Genesis and ask about the Grants, Scholarships, and Bursaries you will qualify for!
Up to $2,000 for instant scholarships on some of our most popular Diplomas.
Bring a friend: WE PAY STUDENTS $1,000! for referrals.
Are you ready for a positive change?
We are the largest and still growing College in Canada! Our grads are in demand and get careers as soon as you graduate. Healthcare, Community Service, Accounting, Business, Information Technology, and more. You have 30+ Diplomas to pick from.
For scholarship info, please email Lance:
[email protected]. 
---

Instagram @myaolcc
Facebook /myaolcc.genesis