Gardening for the Planet: Going YardSmart with Native Plants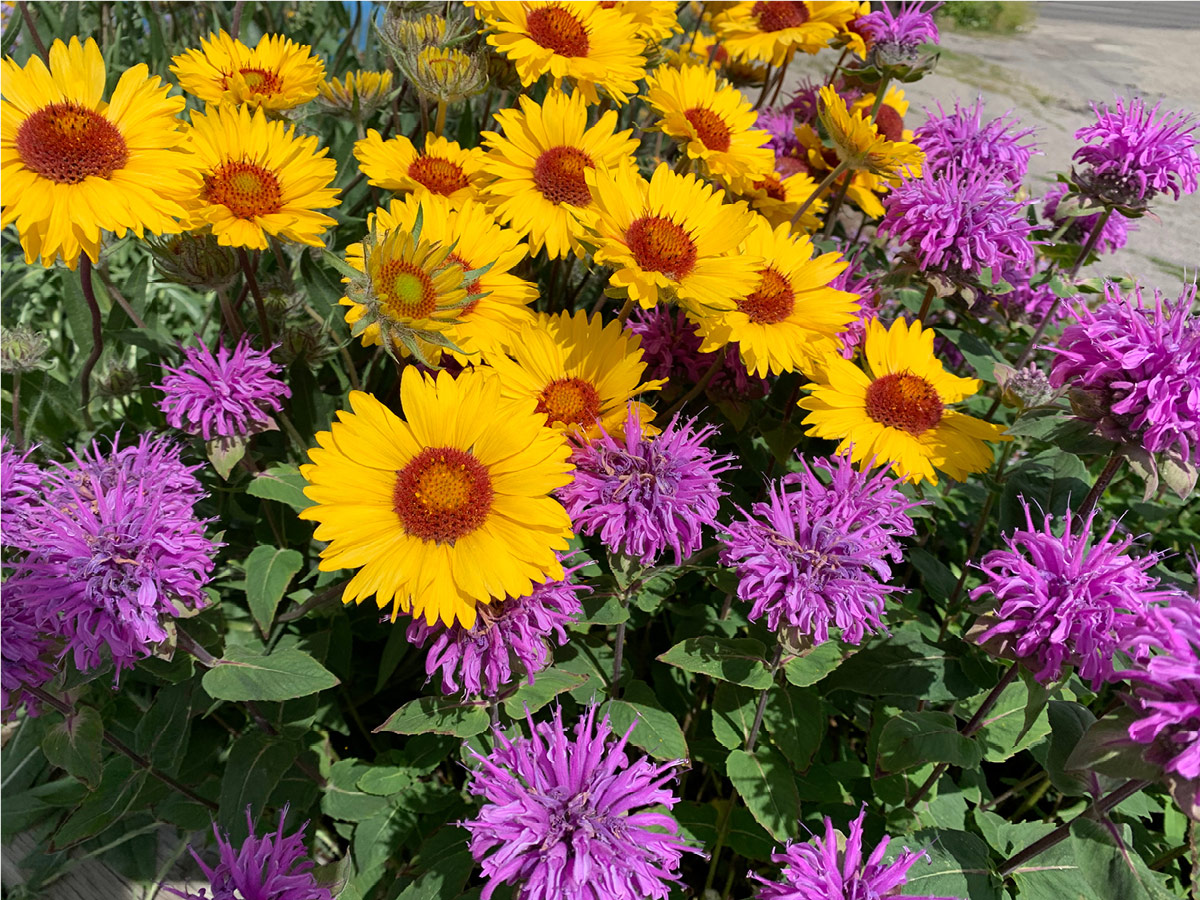 When people envision a garden, they may think of a carefully manicured, rigorously maintained, formal garden, with fussy flowers requiring around-the-clock care and attention. However, none of this is true! A low-maintenance native meadow can be just as beautiful as a "traditional" formal garden and offer not only an homage to our prairie landscapes but also come with other benefits.
Last year, in July, the Calgary Horticultural Society planted a native plant garden at its Richmond Green home. The garden makes use of hardy native plants that tend to thrive in sunny areas and poor soils. Once the plants are established, after about two to three years, they are all drought tolerant and require minimal attention and watering. Native plants are resilient, hardy, and attractive to the almost 200 species of bees that call Calgary home.
Elaine Rude, a Master Gardener, garden designer, instructor, and writer, is the designer behind the YardSmart Design – Garden Bed for Native Wildflowers that was used to create the garden. Because she gardens on an acreage on the northwest edge of Calgary, Elaine is acutely aware of gardening challenges.
The garden design includes tall, ornamental native grasses such as Schizachryium scoparium (little bluestem) and Festuca saximontana (rocky mountain fescue), plants that are often used for revegetation and erosion control. They provide vertical interest because of their height, textural interest because of their leaf form and seed heads, and visual interest when they change colour in the fall. Native perennials such as Solidago rigida (stiff goldenrod), Geranium viscosissimum (sticky purple geranium), Pulsatilla nuttalliana (prairie crocus), Symphyotrichum laeve (smooth aster), and Gaillardia aristata (blanket flower), among others, add pleasing colour to the meadow from early spring to fall, providing both year-round beauty for humans and a wide variety of nectar-filled flowers for pollinators to enjoy.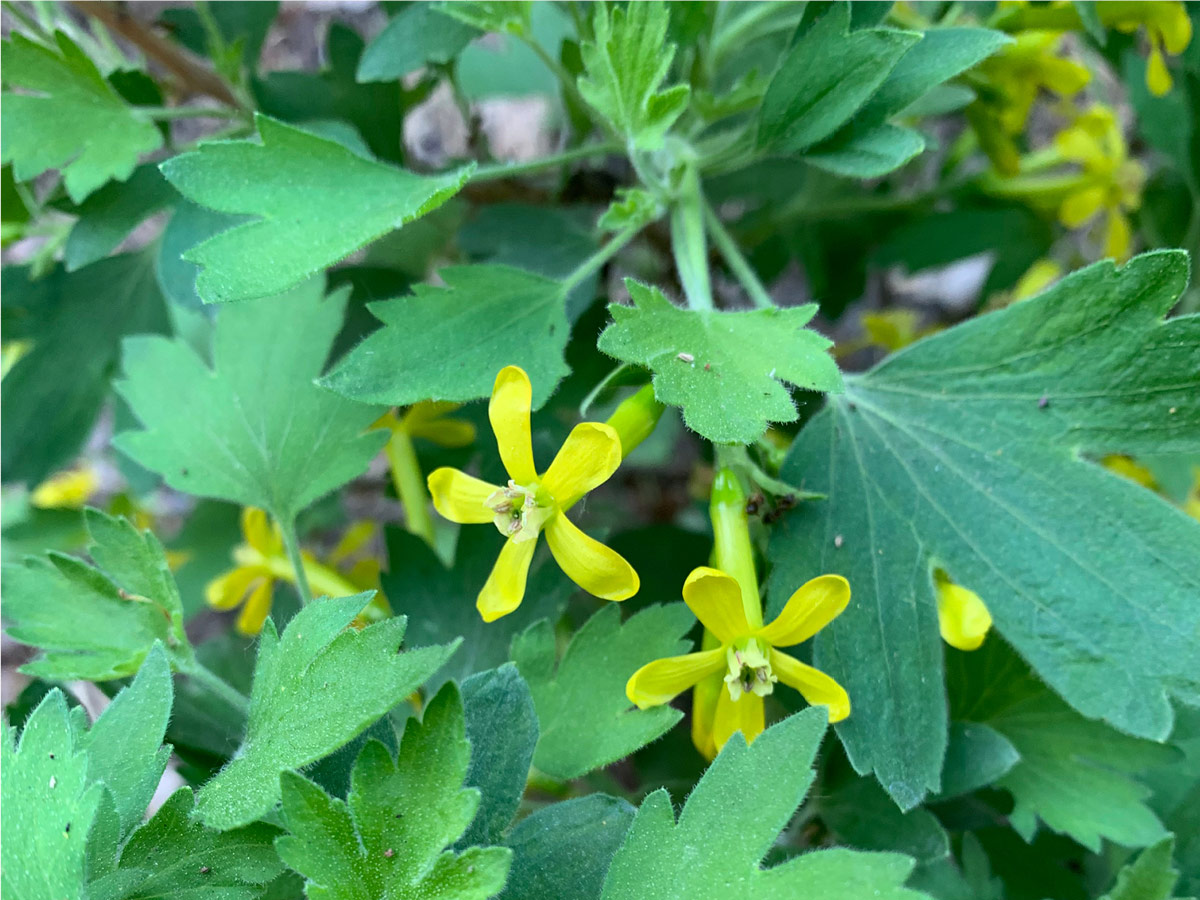 Also included in the design and planting was a Ribes aureum (golden currant) shrub, which produces edible, black berries, enjoyed by both birds and humans. Additionally, the tubular yellow flowers of the golden currant, which bloom in the spring, have a pleasant aroma like cloves or vanilla, making them a nice addition to any garden, not just a native meadow.
Many of the native plants in the design are veritable pollinator magnets, not only attracting bees but butterflies, hummingbirds, and other beneficial pollinators.
Some of the plants, such as Lupinus argenteus (silvery lupine) and Thermopsis rhombifolia (buffalo bean), are nitrogen fixers and add plant available nitrogen to the soil.
The plants in the native garden bed grow harmoniously, supporting each other as they do naturally when they grow wild. Many are also deer and rabbit resistant. Because this is their native environment, many of these plants will spread and self-seed easily, but this can be managed by removing immature seed heads.
The garden was planted using plugs (a small plant started from seed). Elaine recommends gently "tickling" the roots to remove some soil and separate them slightly, and to plant the plugs with the roots fanned out. This encourages the roots to spread outwards into the soil of the garden bed.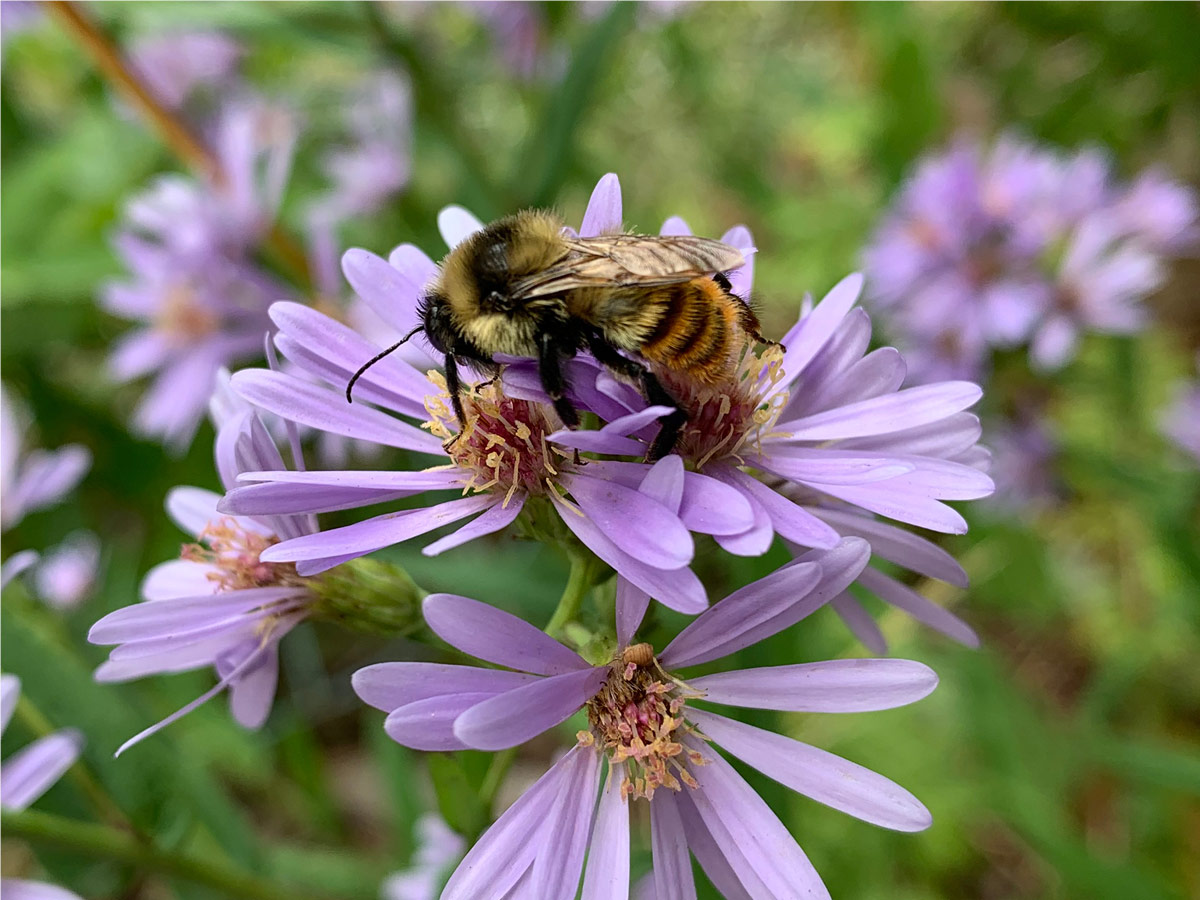 While the design guide provides a recommended arrangement for the plants, part of the beauty of the native meadow is it is adaptable and, despite changes to fit a location, will result in a garden that is both beautiful and beneficial.
If you are interested in planting your own native plant garden, come see the Society's garden. It's grown a lot in a year!
For more information about creating a native flower garden, see the YardSmart Design – Garden Bed for Native Wildflowers guide on calgary.ca or visit Resources on the Society's website calhort.org. 
Emilie Charette
Calgary Horticultural Society