Northeast Addiction and Mental Health (NAM) Centre for Holistic Recovery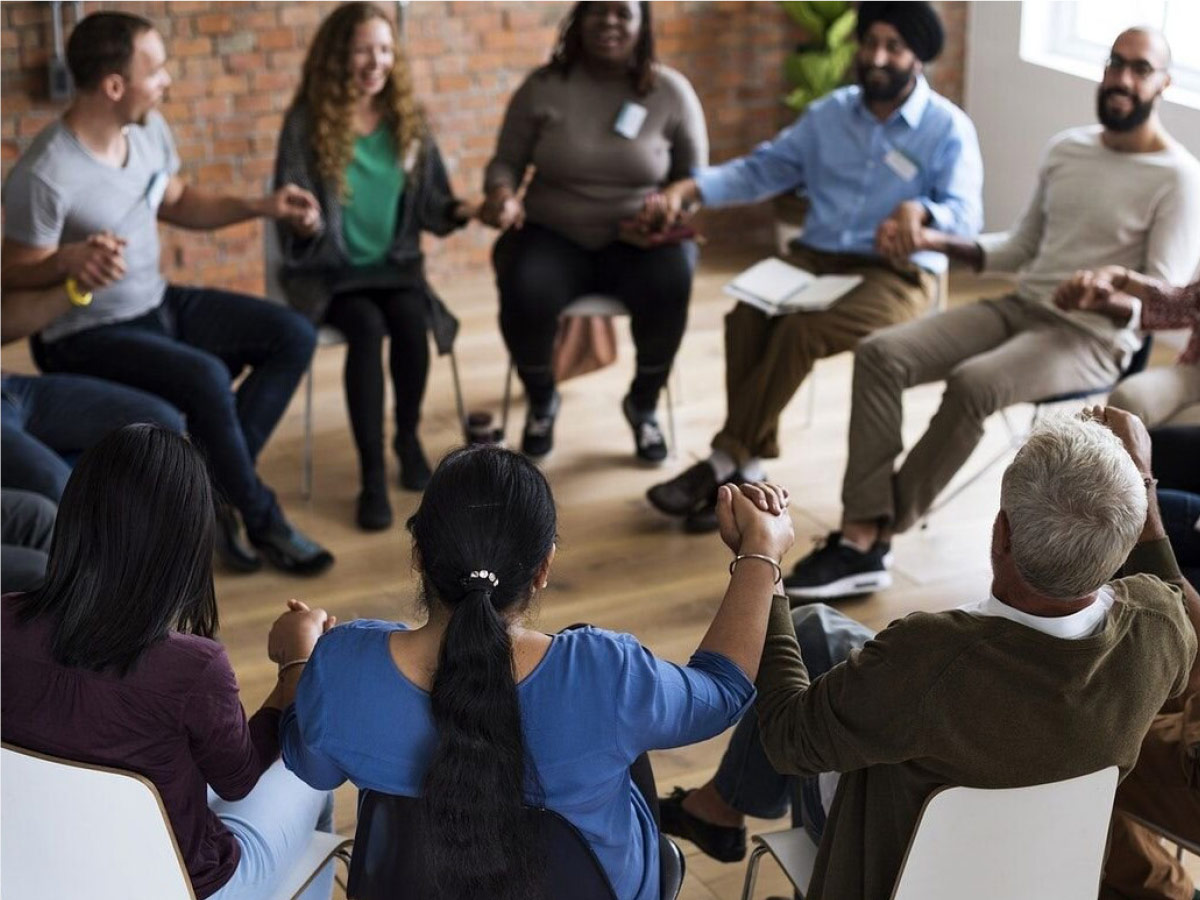 NAM is a community-based registered charity that provides licensed residential and outpatient addiction treatment services in Calgary using a therapeutic community approach to recovery, with special attention to South Asian communities. NAM was founded by Dr. Harbir Singh Gill, a certified addiction medicine specialist, trauma therapist, and family physician.
Our Mission is "Holistic Recovery for all". Our programs are tailored towards South Asian communities who experience social barriers to accessing mainstream services, largely due to language and cultural barriers thereby increasing inequitable differences in access to culturally appropriate mental health and addiction services.
Programs and Services
All programs and services are available in English and Punjabi.
Personalized Recovery Program (PRP)


Medically supervised drop-in day program that creates personalized recovery programs, particularly for those that struggle with regular crisis and are unable to attend appointments on time.

Intensive Outpatient Program (IOP) Level 1 and 2


Participants learn about common elements of holistic recovery and gain practical tools that can be used to increase awareness, decrease stress, and help them move through obstacles blocking their recovery.

Intensive Family Support Program (IFSP)
An innovative program for families/friends where they learn how to function as a therapeutic community of being for their loved ones.
Residential Treatment Program
NAM offers residential treatment programs for individuals struggling with addiction to support them on their recovery journey.
Recovery Counselling and Coaching
Although one-on-one counselling is available, clients derive the most benefit by participating in various complementary programs.
Recovery Groups
NAM offers various facilitated group therapy programs where patients support each other through their experiences.
NAM Academy Online


Our YouTube channel "NAM Recovery" has 100+ videos (in English and Punjabi) for patients and families and include skills and knowledge to support ongoing recovery efforts at your own pace.
Cost
All programs and services are free of cost except for the Residential Treatment program which is highly subsidized.
---

For more information, contact us at:
Franklin Atrium – North Entrance
Unit 215N – 3015, 5 Avenue NE
Calgary, AB, T2A 6T8
587.777.4722
[email protected]
www.namrecovery.com 
Instagram @namrecovery
YouTube NAM Recovery