We are not Recreating the "Community" Wheel
Canada's largest career college network is now open at the Genesis Centre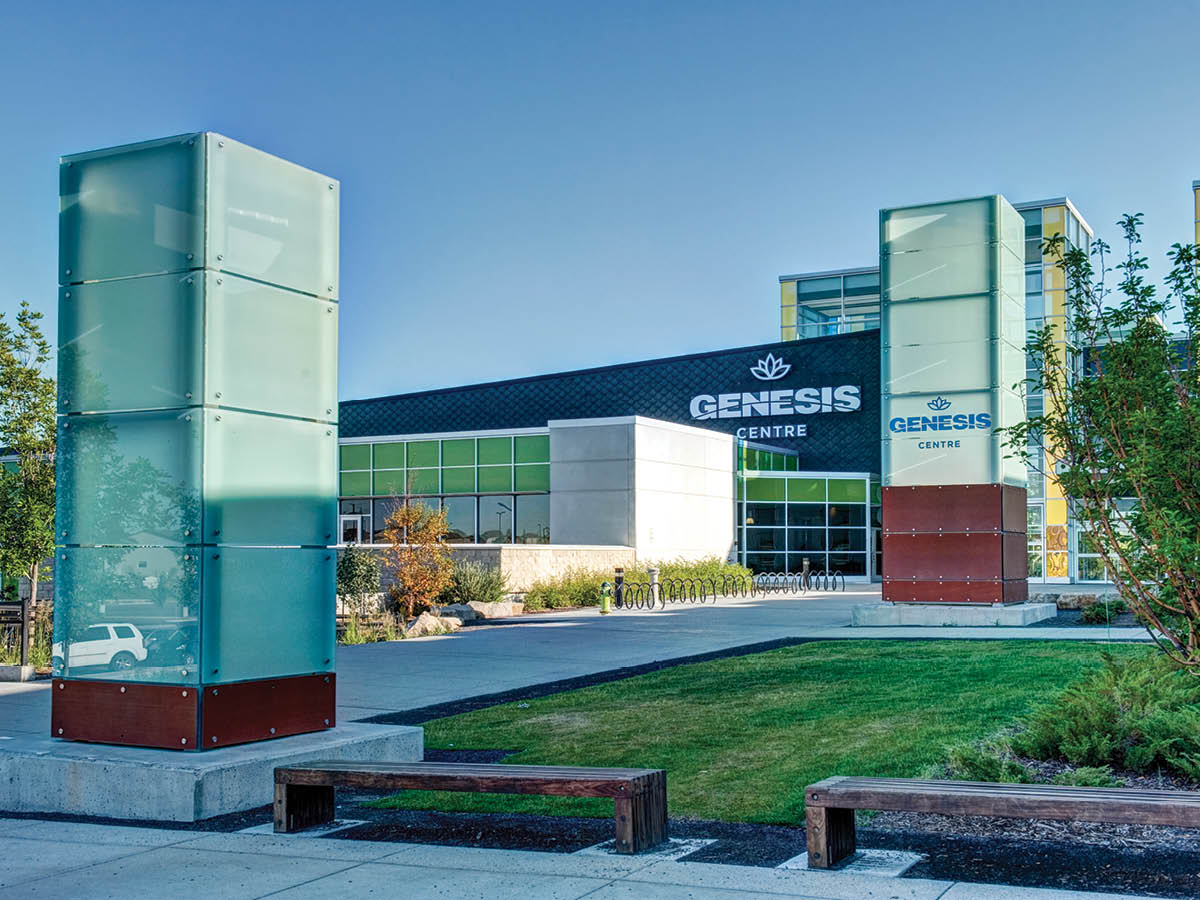 For over 30 years, Academy of Learning Career College (AOLCC) has helped over 100,000 people, from all walks of life, earn more money in careers they love. And our mission statement is always top of mind; to improve the lives of under-served students and the communities in which they live.
So when we open a new college campus, there are a few critical elements we must have.
We Must…
Offer programs that train our students for real jobs that pay well.
Have the flexibility to meet the unique training needs of our students.
Be experts at government grant funding and student financing.
Have a great team of people who care about student success.
Build a sense of community for our students, graduates, and alumni.
And that community piece is so important – the AOLCC community within the local community. Where students encourage one another. Where graduates go out into the workplace with confidence. Where alumni stay engaged and connected to inspire and support the next generation of AOLCC students.
Ask any Academy of Learning Career College graduate why they chose AOLCC or why they found success and they'll often tell you that it's not about the programs we offer, it's about the people. It's about the community that supported them through their program and into their new job.
What we find most exciting about opening our newest campus in the Calgary Genesis Centre is that we don't have to reinvent the "community" wheel. There is already a vibrant community, nestled in the heart of Calgary's northeast.
The Calgary Genesis Centre is already filled with people who care about each other, people who work hard together, people who celebrate together, and people who seek to better themselves and each other.
We're excited to be a part of this community and serve this community by providing convenient access to a college education that leads to life-changing career opportunities.
Come visit our new campus in the Genesis Centre community wing and we'll be happy to share more about how you can earn more money in a career you love.
Learn more at myaolcc.com/genesis.
---
Diploma & Certificate Programs
Accounting
Accounting Administration
Accounting Assistant
Payroll Accounting
Payroll Administrator
Business
Business Management
Business Administration
Human Resources Assistant
Marketing Coordinator
Insurance Advisor
Entrepreneurial Business Applications
Administrative Assistant
Community Services
Community Service Worker
Community Service and Addictions Worker
Educational Assistant
Hospitality
Healthcare
Dental Administrative Assistant
Health Care Aide
Medical Office Assistant
Medical Office Assistant with Health Unit Coordinator
Medical Office Assistant with Veterinary Speciality
Design
Graphic Designer
Web Designer
Legal
Legal Administrative Assistant
Immigration Administrative Assistant
Technology
PC Support Specialist
Network Administrator
Software and Web Developer
---

Why Choose Academy of Learning Career College
Graduate Faster
Earn your diploma or certificate in as little as 4-12 months and enter the job market faster. Our short and effective programs focus on the practical skills employers look for, so you can finish sooner.
Expert Admissions Advisors
Have questions about the job market? Not sure which career is right for you? Every student journey begins with a free career consultation.
Grant & Student Aid Experts
We'll help you explore all of your financial assistance options, apply for government grants and student loans. We'll even help you build a student budget.
Convenient Start Dates
With our continuous enrolments, it's always the right time for you to start. We have students starting new programs every week.
Professional Learning Coaches
Our Learning Coaches are Academy of Learning graduates who have been in your shoes and are experts at helping students navigate their coursework with success.
Student Support Services
Your personal student support representative will help you balance your other responsibilities at home or work, stay organized with your coursework, and achieve your goals.
Job Placement Assistance
It's all about finding a better job that pays more and means more. So we provide resume training, interview coaching, and networking opportunities with local employers, so you can get your foot in the door.
$500 Refer a Friend Program
Know someone who could use a fresh start? Refer them to Academy of Learning Career College and we'll give you $500 when they start their program.