Easing Your Transition Back into the Office with Social Snacking
With the recent lift of provincial COVID-19 mandates, many employees are starting the transition from working from home to returning to their offices. Hesitancy has been expressed for a multitude of reasons; everyone has varying comfort levels on interacting face-to-face in a supposed post-pandemic world, work-from-home routines have been established for roughly two years, and we've grown accustomed to a digital environment, communicating without sometimes even saying a word out loud. How can we ease the transition of returning to pre-COVID social norms?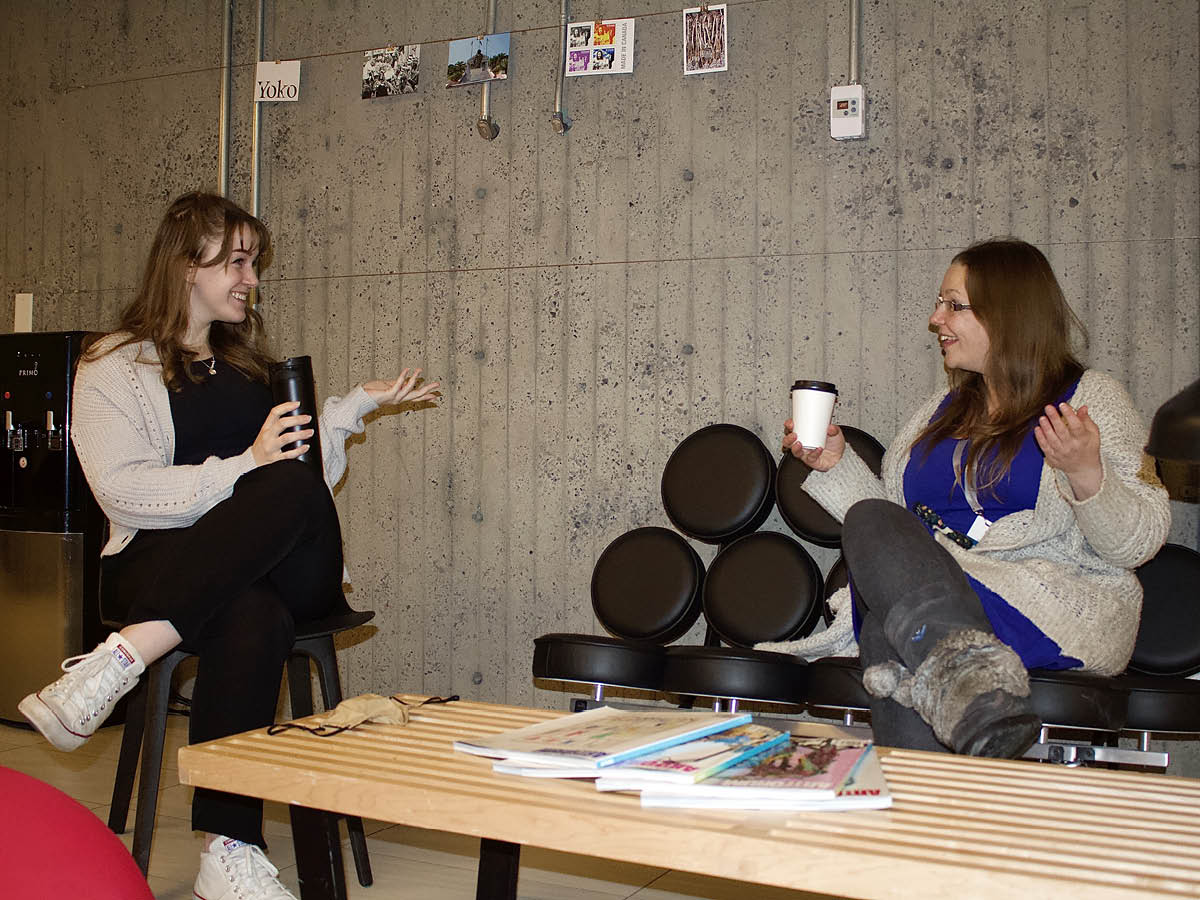 Introducing the concept of social snacking into the workplace is an easy way to relearn some of the social skills we have lost as stated by Dr. Suzanne Tough, appointed fellow for The Connections First Project, and to create a stronger sense of community by building connections.
Social snacking is a term coined by psychologists that "describes brief and informal positive interactions in daily events, which contribute to happiness, sense of belonging and identity, and help to build naturally supportive communities." 1 While the concept focuses on a connection between two strangers, adopting this practice into your workplace can have the same positive effects for employees, increasing oxytocin (a "happy hormone" that the brain releases during a positive interaction) and building up emotional currency 1. Dr. Suzanne Tough adds that:
"When people have a sense of connection, it builds a sense of trust. When you have trust in the workplace, over time, you can anticipate a number of positive outcomes including a better exchange of ideas, more authentic engagement among co-workers, better problem solving, and better thinking."
Improved mental health, increased ability to accommodate stress and better well-being can be attributed to the longevity and intentionality of social snacking in the workplace. To maintain a built sense of community, Nancy Reynolds, appointed fellow for The Connections First Project, recommends to:
"Engage with staff about what they would like to do or see done using social snacking to move toward a more naturally supportive work community, both within their workspace as well as with those they might interact with within their collective workspace."
Examples of social snacks that you can do in the workplace:
Ask your co-worker to join you for lunch
Chat with a co-worker while making a fresh pot of coffee
Include get-to-know questions during your staff meetings (ex: if you could travel anywhere in the world, where would you go?)
Go for a walk with your co-worker
Download the social snacking bingo card for your office at connectionsfirst.ca
Get Involved
in the Social Snacking Campaign
Over the past few months, Antyx and Burns Memorial Fund have been encouraging organizations to download the Social Snacking Toolkit available on the Connections First website and promote this concept internally. The next phase of the social snacking campaign is to further increase Calgarians' awareness of social snacking through organization-focused social media campaigns. We're inviting organizations that are interested in showcasing how they incorporate social snacking into their workplace to participate in a social media campaign facilitated by Antyx and Burns Memorial Fund. This will consist of a blog feature on the Connections First website, and photo and video content to be published on your organization's social media channels.
If you're interested in learning more about this opportunity, please contact Ashleigh Imbery by emailing [email protected].
Ashleigh Imbery
Communications Coordinator
---
Sources
"Social Snacking." Connections First, accessed March 9, 2022,
https://www.connectionsfirst.ca/social-snacking-toolkit