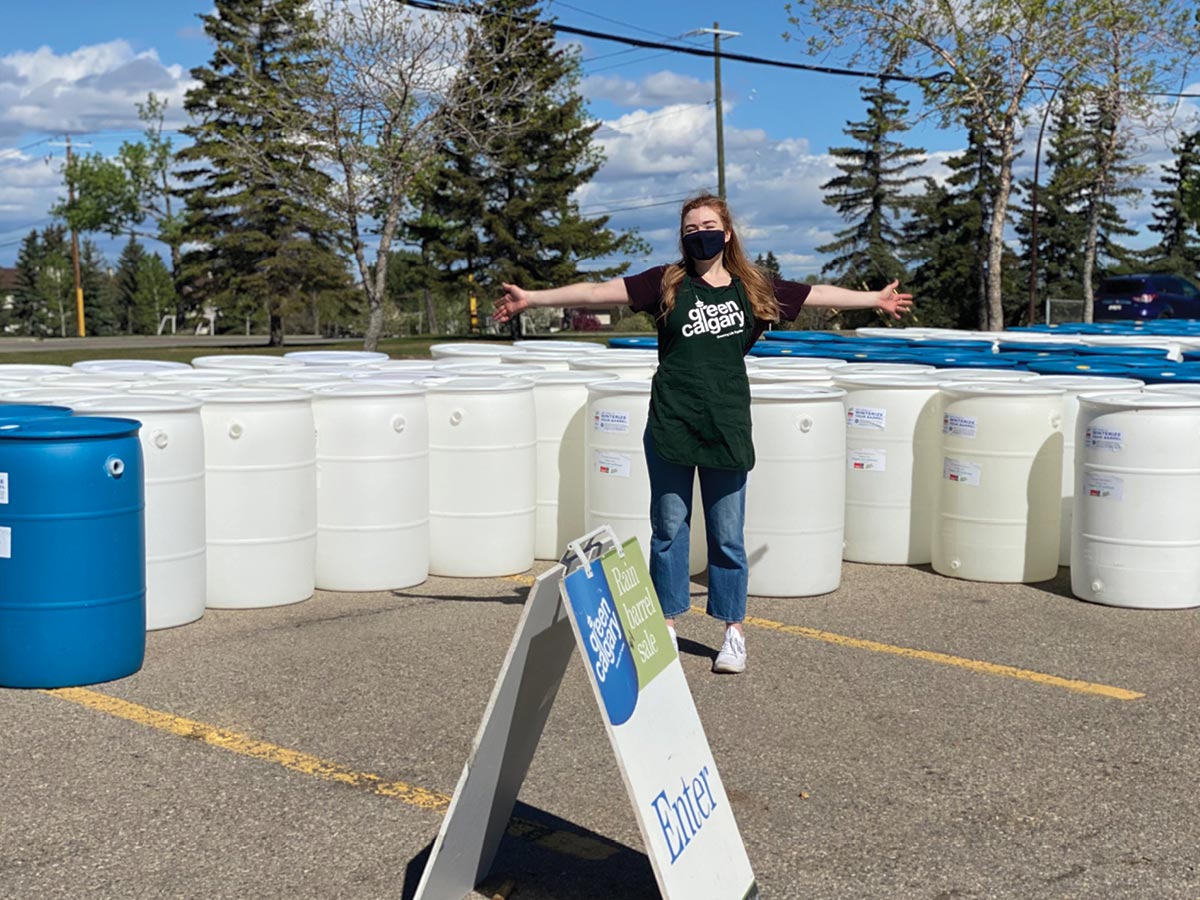 Calgary gets more rain than it seems – it just comes all at once! Because of that, rain barrels and other rainwater harvesting devices are useful in Calgary to help you reduce the amount of water you need to use from your tap.
Here are some of the reasons you and your plants will love you for using rainwater!
Rainwater is chlorine-free
Rain is at a natural temperature
This water falls from the sky and is free!
Some options you have for collecting and using rainwater include underground pipes linked to your downspouts and cisterns, but one of the easiest and least expensive ways to get started is with a rain barrel. Green Calgary and many other retailers sell rain barrels throughout the spring and summer, and these can save you over 3,000 litres of water each year!
Visit Green Calgary's website at greencalgary.org/rain to learn more or order a barrel.