Upgraded Fieldhouses at Genesis Centre by Fall 2023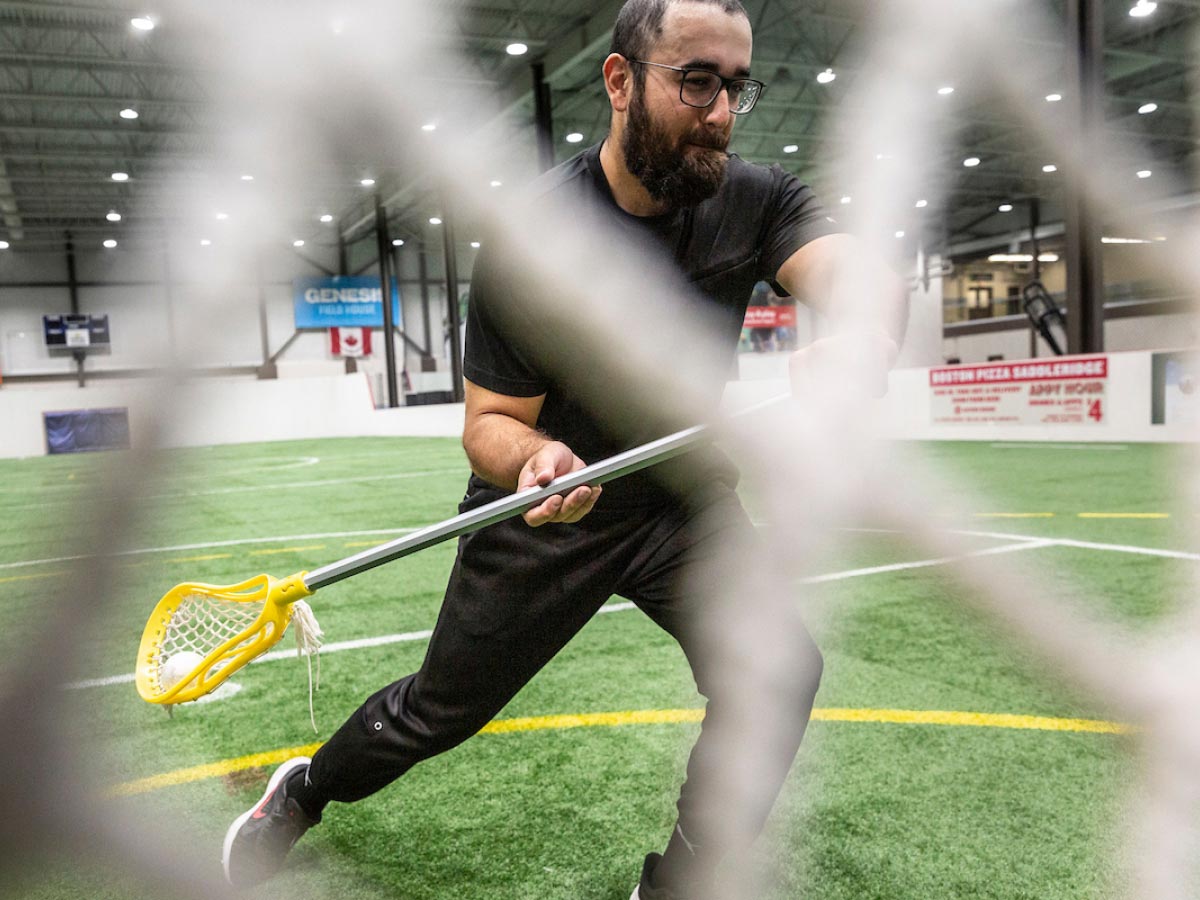 Genesis Centre's indoor fieldhouses are getting a facelift this summer!
The Genesis Centre will be undertaking a $500k renovation project in 2023 to upgrade its two fieldhouses in the following ways:
New pulastic flooring in Field House 2 that is designed to reduce the risk of injury while providing excellent traction. The flooring in Field House 2 will be comparable to those used in our Community and Feature Gymnasiums.
Field House 1 will feature artificial turf for the Fall/Winter seasons (October-March) and a concrete pad for the Spring/Summer Season (April-September).
Both fields will feature 8-foot boards, compared to the current 4-foot boards. This will provide more containment for equipment and make for a more enjoyable playing experience. The outer area of the boards will also be made of glass. Thus, creating a quality viewing experience for those enjoying from outside the fieldhouses.
These changes were prompted in part by the necessity for a routine maintenance upgrade, but also because the quality of these fields will be greatly improved. The intention of these changes is to widen the Genesis Centre audience by transforming them into spaces that can host more sport and recreational opportunities than before. The changes will create space for new activities to take place at Genesis Centre, such as field hockey, lacrosse, and cricket. 
---
Frequently Asked Questions
When will the new fields be available to use?


The new fields will be available to use as October 2023, pending the project sticks to its timeline. However, we will be taking bookings on the fieldhouses in lead up the completion of the project.

What can you play?


Facility users and rentals' clients can play the same activities they could before, plus several new ones! The pulastic flooring will accommodate new activities such as floor hockey, volleyball, badminton, and other net-based activities. The turf can accommodate the same activities as before as well as lacrosse, field hockey, and cricket with the addition of the glass paneling.

What will the rates be?
We are still assessing what our pricing model will be for these new fields. As a non-profit, we aim to ensure our pricing reflects the accessibility and affordability needs of the community while ensuring the organization remains financially sustainable. We encourage you to subscribe to our e-newsletter and follow us on social media for the most up-to-date information. This info, along with our current rates, can be accessed online at www.genesis-centre.ca.
Will the rules/conditions of use change for the new fields?
The conditions of use will not change from our existing conditions of use policy. A breakdown of these conditions can be accessed via our Bookings Kit PDF, which is downloadable on our website at www.genesis-centre.ca/venue.