Genesis Centre is Proud to Introduce Two New Outdoor Fields
September 2021 marked an end to over a year's worth of visioning, planning, and construction for two multipurpose outdoor fields outside, directly adjacent to the Centre. The high-quality multipurpose fields represent the first of their kind in Northeast Calgary and will provide an essential platform for sports and recreation in the northeast, and across broader Calgary. 
Previous to the development of the fields, both the north and south fields were classified as class-C outdoor fields, with limited use, but the replacements are now classified as class-A, high-quality. Upgrades include a levelled playing surface, the installation of high-quality turf (south field) and natural grass (north), as well as upgraded lighting, seating, and a walking track around the field's perimeter. These refurbishments ultimately represent a significant opportunity for public utilization and community prosperity.
The need for fields of these kind and quality has been voiced since Genesis Centre first opened its doors in January 2012. The fields will fulfill that need by providing space for recreational use, as well as outdoor cultural celebrations, and community events.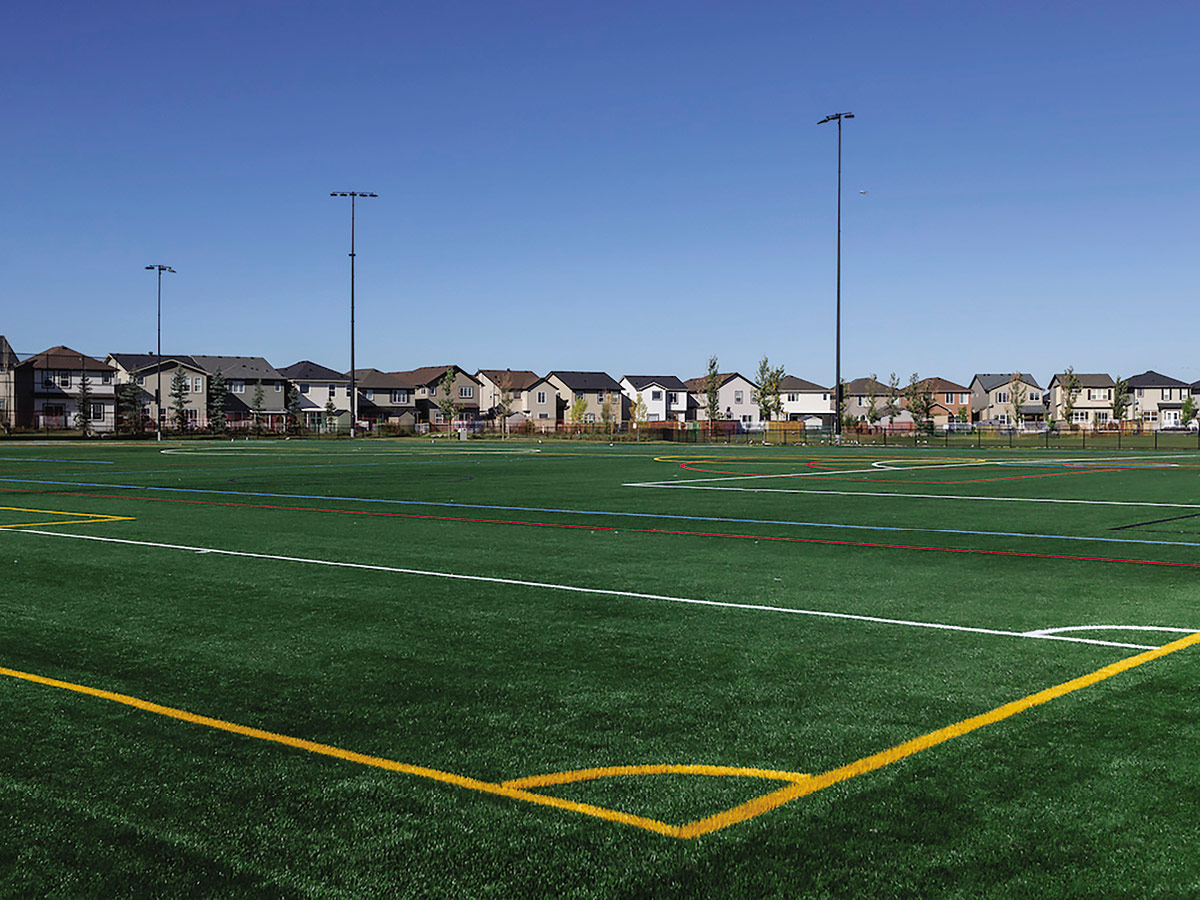 Timeline of Events
Winter, 2012 | Genesis Centre opens.
Winter, 2019 | Initial consultations with the City of Calgary and Province of Alberta begin.
Spring, 2020 | Funding is secured. Public community consultations occur to finalize the concept and design.
Spring, 2021 | GEC Construction occurs.
Fall, 2021 | GEC Construction is completed.
Spring, 2021 | Fields available for public use.
When will they be available for use?
The artificial turf field could be available as early as mid-September with the full season starting in April 2022.
Is community use of the fields possible, or do you have to book to use them?
This is the first Community Use field of its kind in Calgary. There will be three "models" for the field. The regular bookings, the dedicated drop-in time as well as just organically open to the public to come and use as the Community.
How can I book?
The fields would be booked just as all of our other spaces. Booking form on the website, email [email protected]. The fields will have restrictions as to what can be played, things like no chewing gum, dogs etc. We are working on the signage for the conditions of play. 
Natural Field (North)
Dimensions:
Main field: 106m x 86m
Cross fields: 86m x 47.5m
Playing Surface:
Class B Field
Artificial Turf (South)
Dimensions:
Main Field: 106m x 86m
Cross fields: 86m x 47.5m
Playing Surface:
Artificial turf with 50ml grass
BOTH:
Amenities: Power, portable score clocks, portable nets (soccer, lacrosse), spectator bleachers, indoor change-rooms, and free parking in the Genesis Centre south parking lot.
***Lights available on the Artificial turf.
Rates: $112/hr for minors (under 18), and $142/hr for adults (18+). ***Rates are subject to possible changes over time.
Help us grow!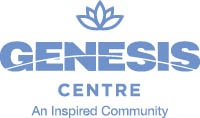 Complete the Genesis Centre Outdoor Field Interest Survey to help us serve you better.