Homestead is Pioneering Calgary's New Northeast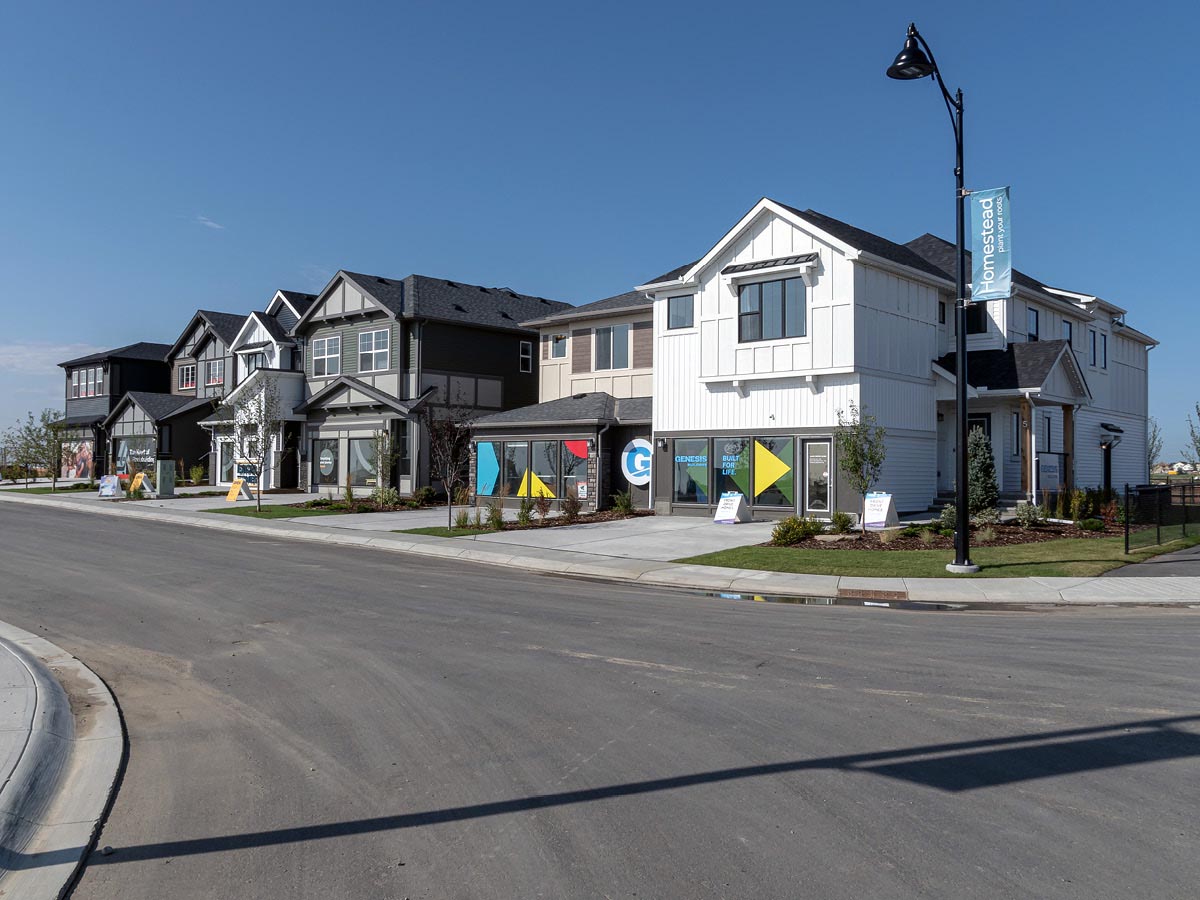 Featuring endless prairie fields to the east and breathtaking mountain views to the west, the new community of Homestead is reinventing how people see Calgary's northeast. The community, the first from local developer Partners Development Group, is situated east of Stoney trail and is currently accessible via McKnight Blvd. A community centered around family, nature and connectivity, Homestead is quickly earning its reputation as Calgary's new northeast.
Homestead features something for everyone. There are townhomes with no condo fees from the mid $300s, laned homes from the low $400s, and spacious front garage homes from the $500s. Homestead provides great variety of options to provide something for every lifestyle and life stage from first-time home buyers and downsizers to home upgraders and multi-generational families alike. Due to the high demand in the vibrant new area, the developers have already released homes in Phase 3, less than one year after launching the community.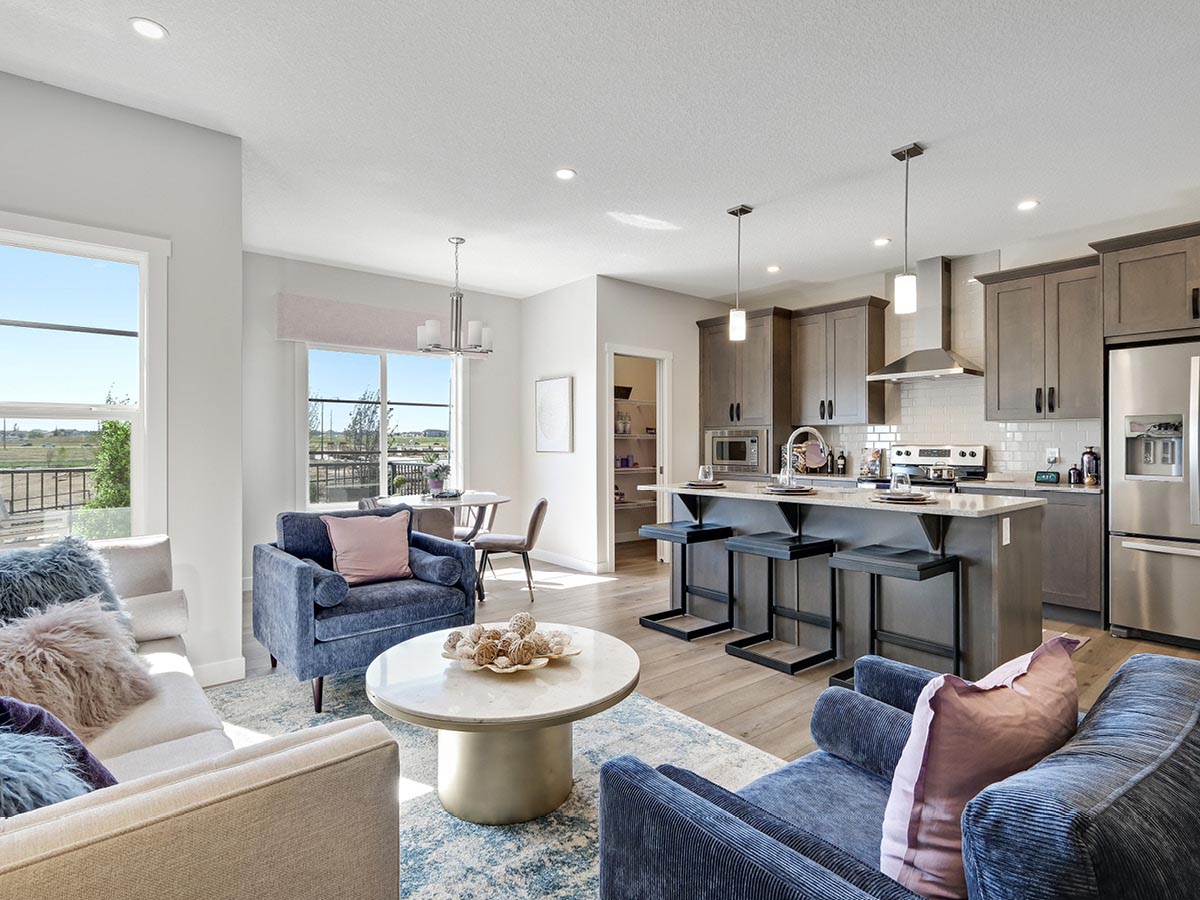 The growing excitement about the community is largely thanks to the slower pace of life, highly anticipated community features, and exciting amenities coming soon to the community. "Homestead is all about community and connectivity" says Cale Marklund, Marketing Manager with Partners Development Group. "All of the amenities we are building are intended to inspire connections in some way whether it be with nature, with neighbours, or with family."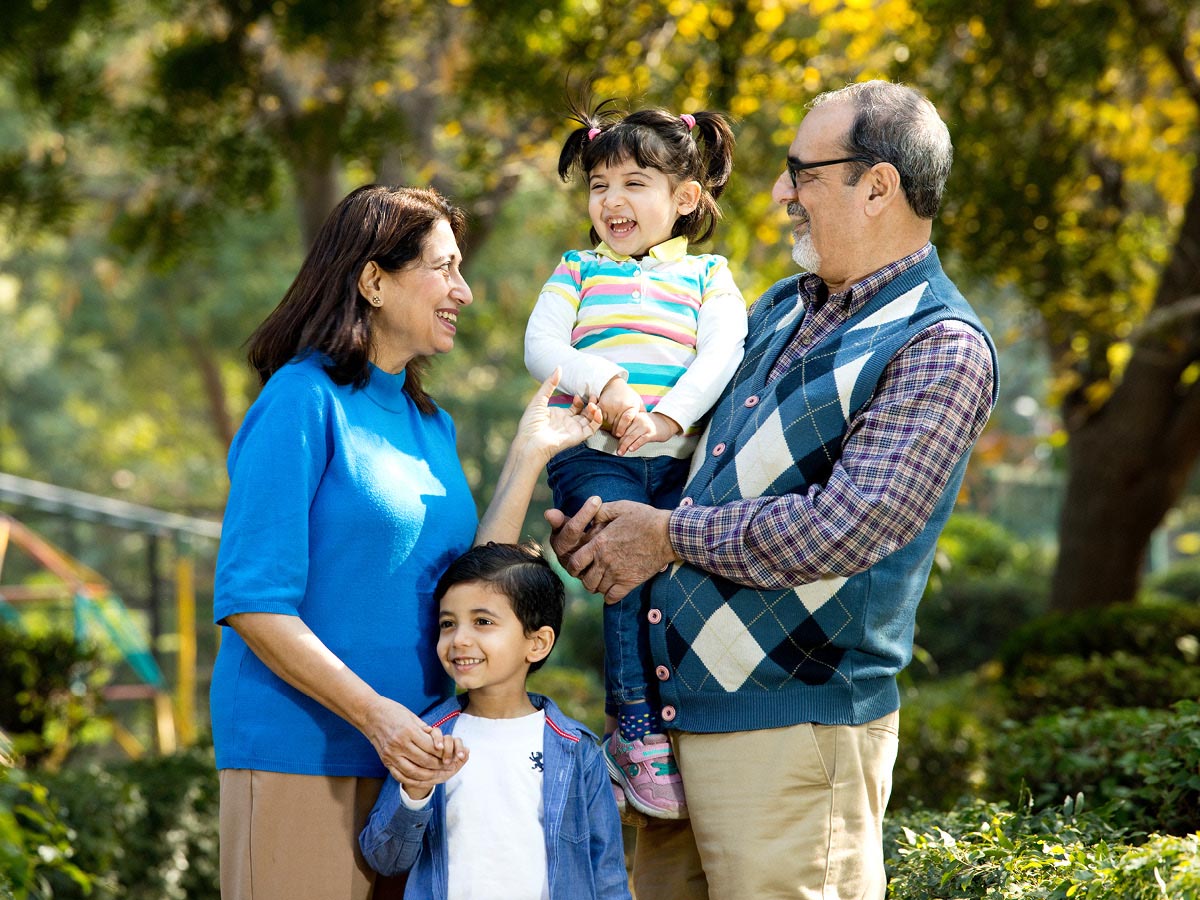 Homestead has been master-planned to include an abundance of outdoor recreation possibilities including a 19-acre environmental wetland, 4 kilometers of walking pathways that also connect to the regional pathway system, pickleball and basketball courts, soccer fields, a cricket pitch, and a 3-acre community association site that could feature additional recreation fields and community gardens. While the community is still in its early days, Marklund says they are on track to have a temporary cricket pitch available for use in the community as early as this summer.
Possibly the most impressive community feature of all, Homestead is set to welcome a 4-acre neighbourhood commercial shopping site called Homestead Landing to the community, with construction set to begin later this year. Homestead Landing will provide community residents with a great variety of food and dining options, a grocery store, childcare facility, medical centre, fitness centre, convenience store and many other great amenities, right in the community. 
With one community access point currently, it will soon also get much easier to travel in and out of the community. There are three more direct access points coming to Homestead as the community continues to grow. The soonest to be built will be an overpass from 80th Ave NE, with construction beginning this spring.
Homestead is now selling in Phase 3, featuring larger lots with laned and front garage homes. With beautiful options from four award-winning builders, Homestead is proving to be the perfect place to plant your roots in northeast Calgary.
To learn more about Homestead, their builders, and to stay up to date on community progress, visit their website at liveinhomestead.ca.