Waste And Recycling Tips For Managing Your Carts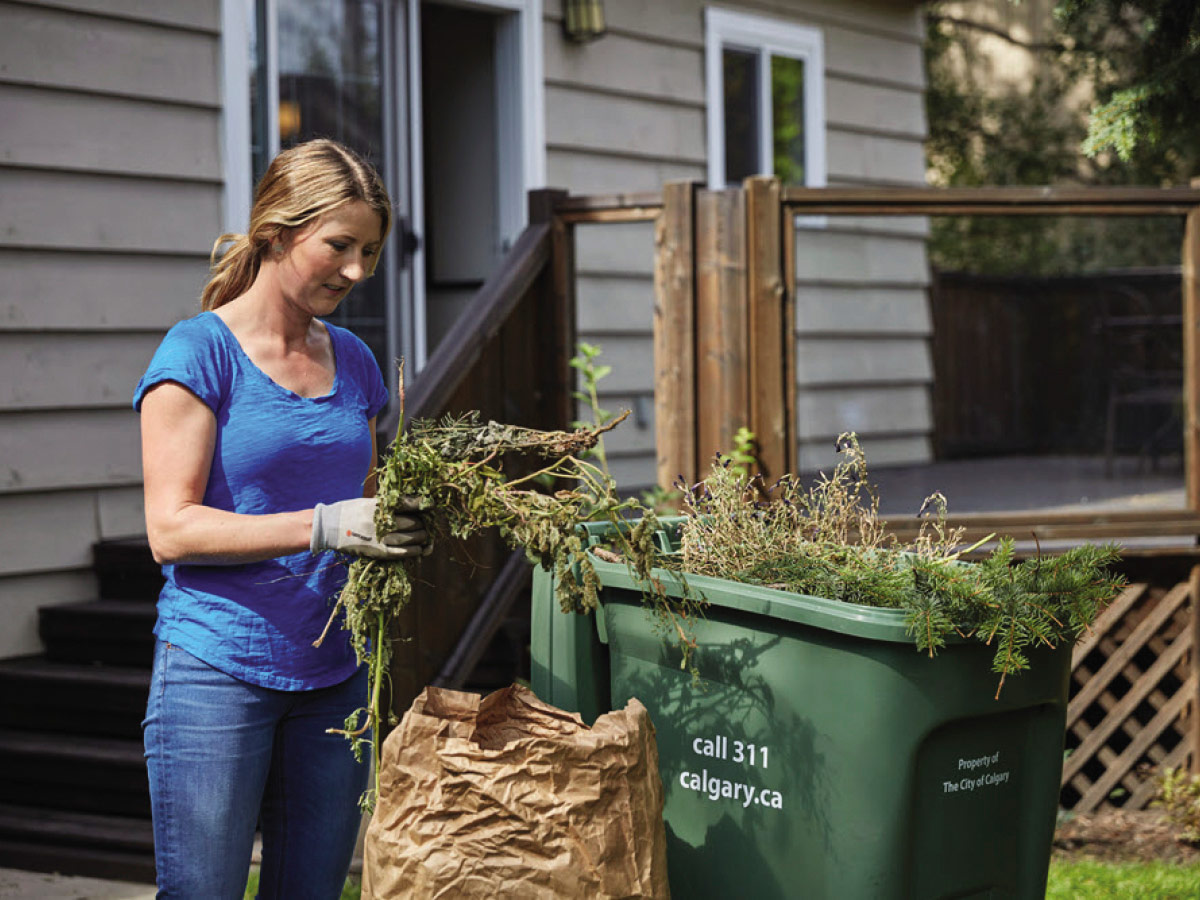 How to figure out which plastics are recyclable
Do you stare at your empty plastics wondering if it belongs in the blue cart? Ask yourself this question to be sure you recycle your plastics right. Is it a container? If your plastic is a container like a bottle, jug, or tub, it can be recycled. Make sure it's empty, clean and dry. If it's not a container, it is not accepted in the blue cart. There may be other disposal options for your item – check calgary.ca/whatgoeswhere.
Be aware of these exceptions:
Bundle your clean, stretchy plastic wrap, bubble wrap and other plastic film into a single plastic bag and tie closed for the blue cart.
Foam packaging (polystyrene, EPE, EPS, Styrofoam) including foam marked with the recycle symbol belongs in your black cart as garbage.
Recycle plastic lids larger than the size of your palm in the blue cart. If it's smaller, it goes in the black cart. Stay tuned for upcoming presentations on waste diversion and reduction this fall – search "waste" at calgarylibrary.ca.
Reducing food waste
Did you know over half the food we throw away could have been eaten? Reducing food waste can help you make the most of your food budget, reduce trips to the grocery store and make a positive impact on our community, economy and environment.
For tips on food waste management, visit calgary.ca/foodwaste.
Tips for using your green cart this fall
Yard waste like leaves, branches, grass and plants can go directly inside the green cart.
Always fill your green cart first, then fill paper yard waste bags. Roll tops of bags closed to prevent spills and allow your collector to pick up the bags.
Place extra yard waste bags at least two feet to the side of your green cart for collection. Make sure you can lift the bag with one hand.
Do not use plastic bags in your green cart.
Starting in November, your green cart will be picked up once every other week. Weekly green cart collection will resume in the spring.
Visit calgary.ca/collection to check your schedule and sign up for reminders.