Happy 10th Anniversary Genesis Centre!
Check out some of the fascinating developments that Genesis Centre
has experienced over its ten operational years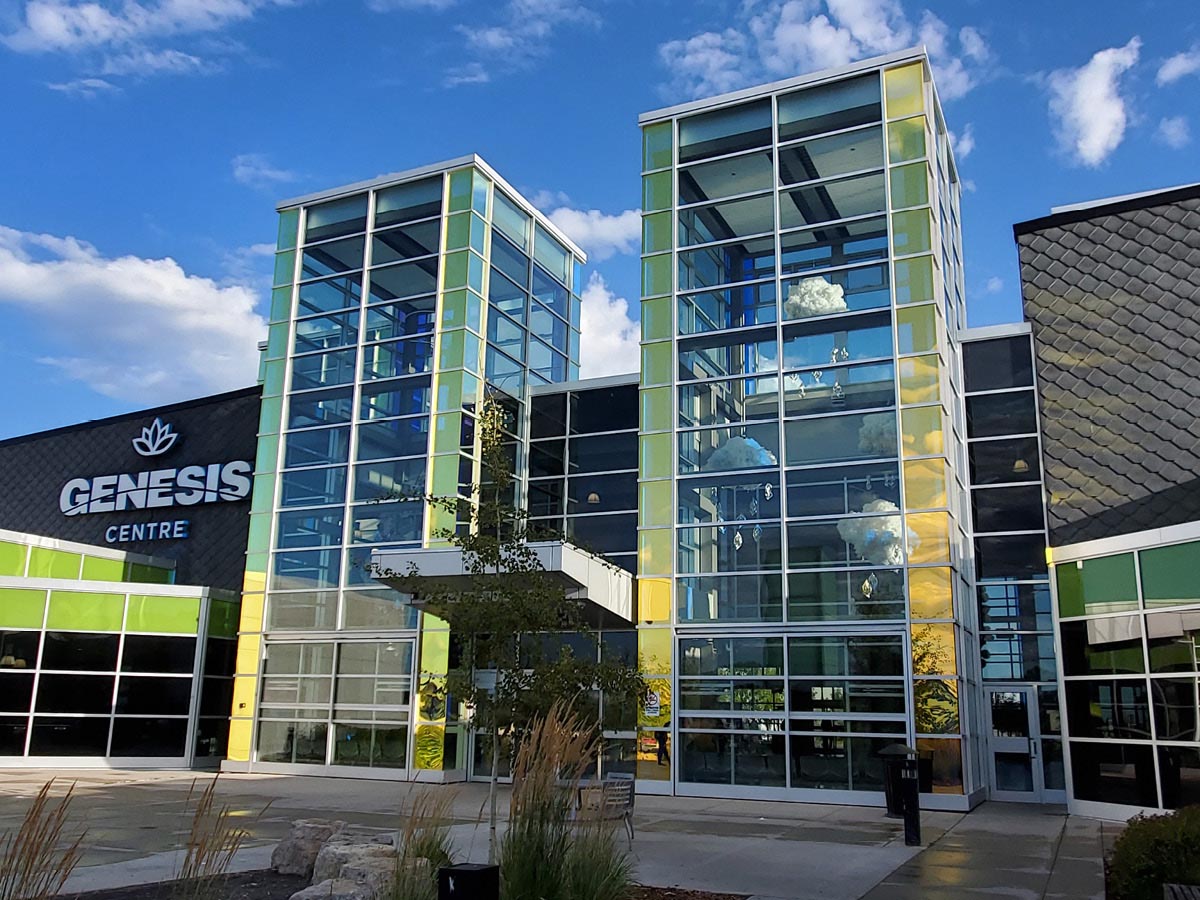 The Genesis Centre officially turned 10 this January! You know it as a multi-purpose recreational facility in northeast Calgary, and hub for the community, but the facility has actually experienced quite a compelling story arc over the years.
Prior to opening in January 2012, the Genesis Centre story began as a dream amongst a small group of dedicated community members with a collective vision to bring recreation to northeast Calgary. Initial planning took place as far back as the mid-1990s before the city ultimately approved the plan to move forward in 2007. The facility itself is a 225,000 square foot $125M complex, fundraised jointly from the City of Calgary, the Province of Alberta, and through grassroots community fundraising efforts.
2012
January 3rd, 2012; the Genesis Centre officially opens its door the public for the first time, celebrating its grand opening with the community on January 14th. 
In its first year of operations, it receives around 800,000 visits – an unprecedented accomplishment. All Sport One Day, 4 Corners Stampede event, Community Pancake Breakfast and Halloween Howler encompass some of the events held in 2012, fostering relationships with new and existing stakeholders and engaging thousands of community residents.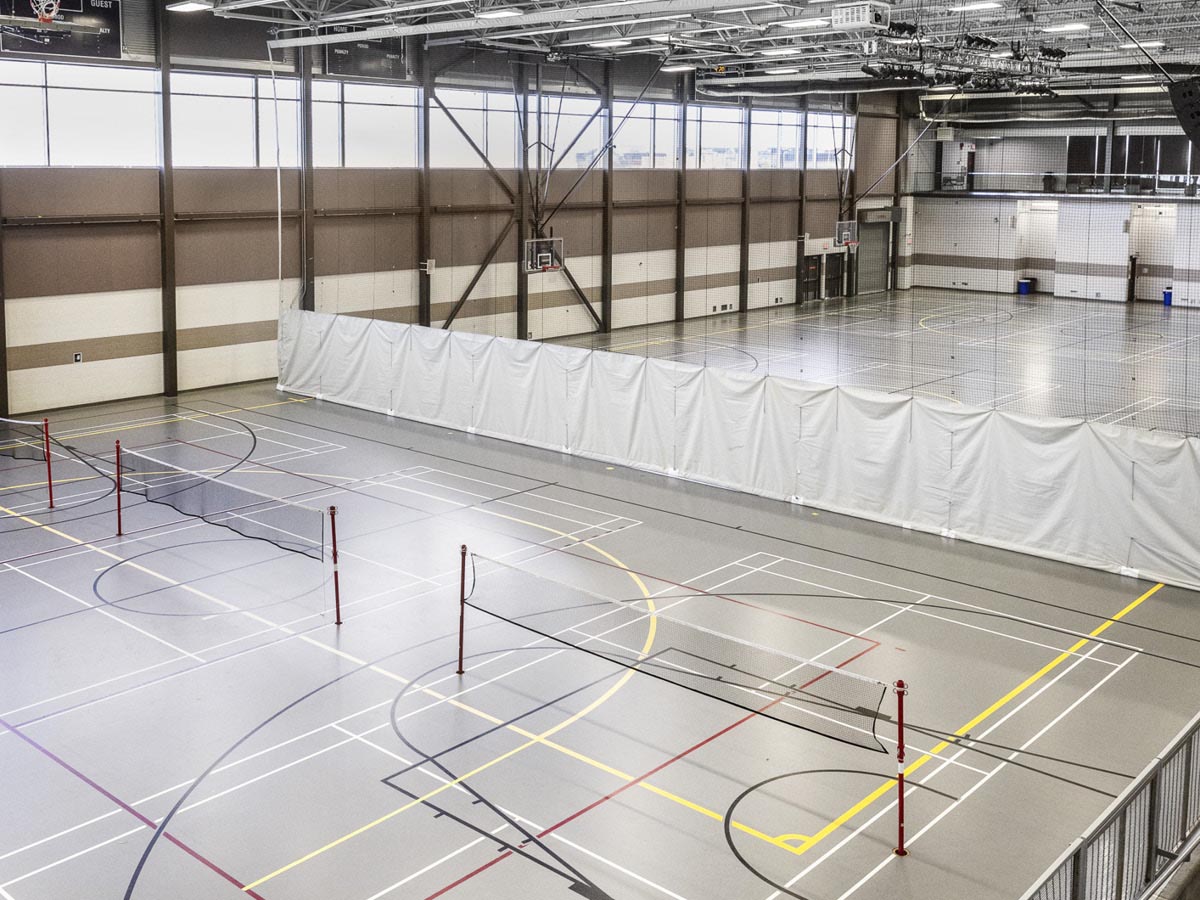 2013
Consultations take place regarding the development of a new high school being planned immediately adjacent to the facility. 
As facility usership expands consistently over the years, it becomes evident that there is a need for more community space. Extensive community consultations take place to determine what the next evolution of the Genesis Centre will look like. It's determined that social gathering space is essential in the immediate community, and the Feature Gymnasium & Event Centre is built on the south side of the facility, encompassing 30,000 square feet of event space along with more than $250,000 worth of audio-visual features embedded in the infrastructure to accommodate a plethora of special event requests.
Celebrations for the first annual AB Culture Days at Genesis Centre take place. More than 20 community artists, 40 performance groups, two family movies in the field house events, along with 10,000 square feet of kids' entertainment fun zone, 30 global market vendors and cultural pavilions and six health and wellness workshops are featured at the event. 
2014
Genesis Centre continues to experience unparalleled growth. More than 200 youth engaged in summer camps. 
Phase 2 construction of the Feature Gym and Event Centre are completed and on September 25th, 2014, the doors to Calgary's northeast premier destination for both sporting events and cultural occasions are opened for the first time. The new home for everything from Olympic quality sporting tournaments to the most anticipated social events of the year.
2015
Nigerian Canadian Association of Calgary (NCAC) hosts their annual Gala in the Feature Gym and Event Centre for the first time, a major fundraising event that supports initiatives including scholarships for students in grades 7-12, with support from the Red Cross, Calgary Women's Emergency Shelter and Albert Cancer Foundation, plus more. In addition, the Guajarati festival and AB Culture Days celebrations also take place.
2016
A partnership with the DIL Walk Foundation is formed to provide 500+ residents with simultaneous free CPR training, with each participant receiving a free CPR Anytime Kit including an inflatable mannequin, teaching DVD, and the booklet "CPR in 20 minutes". 
2017
The Genesis Centre is given a sizable grant from the Government of Canada's Department of Canadian Heritage to act as a signature site for Canada's sesquicentennial year (150th year since confederation), providing annual programming under the Canada 150 umbrella, including a large outdoor festival on July 1. 
In tandem with the organization's 5th anniversary, the Genesis Centre caps its Canada 150 year by hosting Calgary's single largest Citizenship Ceremony on Sunday October 15th, 2017. Precisely 150 permanent residents become official Canadian citizens.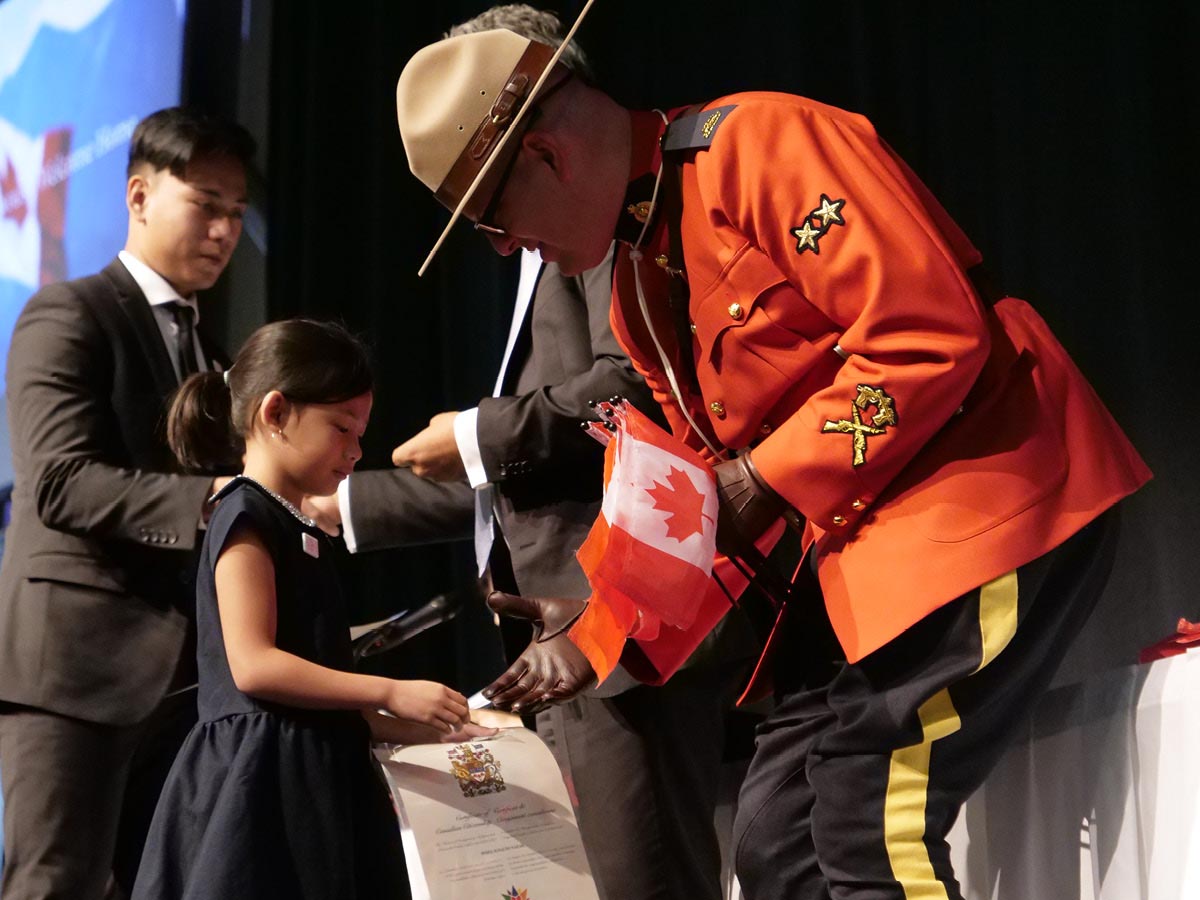 2018
The Genesis Centre is designated as an official City of Calgary Community Hub, along with four other locations across Calgary.
Genesis Centre was proud to host thousands who attended the largest annual Ahmadiyya Muslim Convention in Western Canada August 24th – 26th 2018. In addition to these other major celebrations, more than 2,500 people joined hands and broke Bannock at the 13th annual Miskanawah Round Dance. 
2019
The Genesis Centre introduces a skatepark near its main south entrance, notably becoming the first Phase 1 skateboard park in northeast Calgary.
At this time, the Genesis Centre also reimagines its strategic plan, as the needs of the community have changed over time. It develops a new mission, vision, and values. Its current mission is "a hub for the community – bridging people in shared celebration, learning, and play."
On June 27th, 2019, the Genesis Centre hosted a large-scale outdoor Multiculturalism Day Festival with more than 5,000 people enjoying the cultural pavilions, ethnic food vendors, kids' play zone and a culturally diverse line up of live performances including headlining act, Raghav.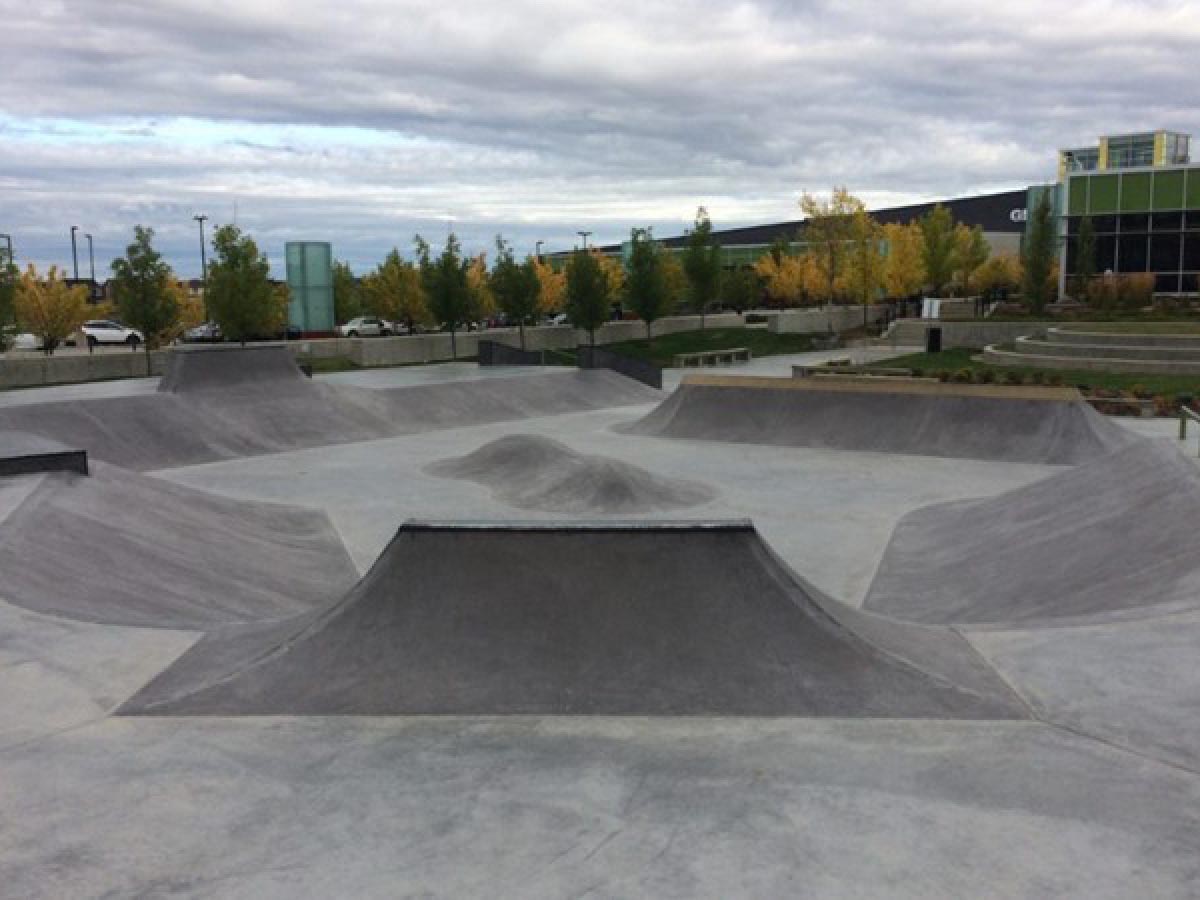 2020
Adapting to a new service model and program type during a global pandemic that resulted in the facility being completely closed to the public for more than 100 days. During this time, strong partnerships are formed with essential community services bringing support for food security, back to school supplies, emergency hampers and hot meals for residents in need. 
The Genesis Centre is the recipient of the Calgary Chamber of Commerce TD Inclusion and Diversity Award.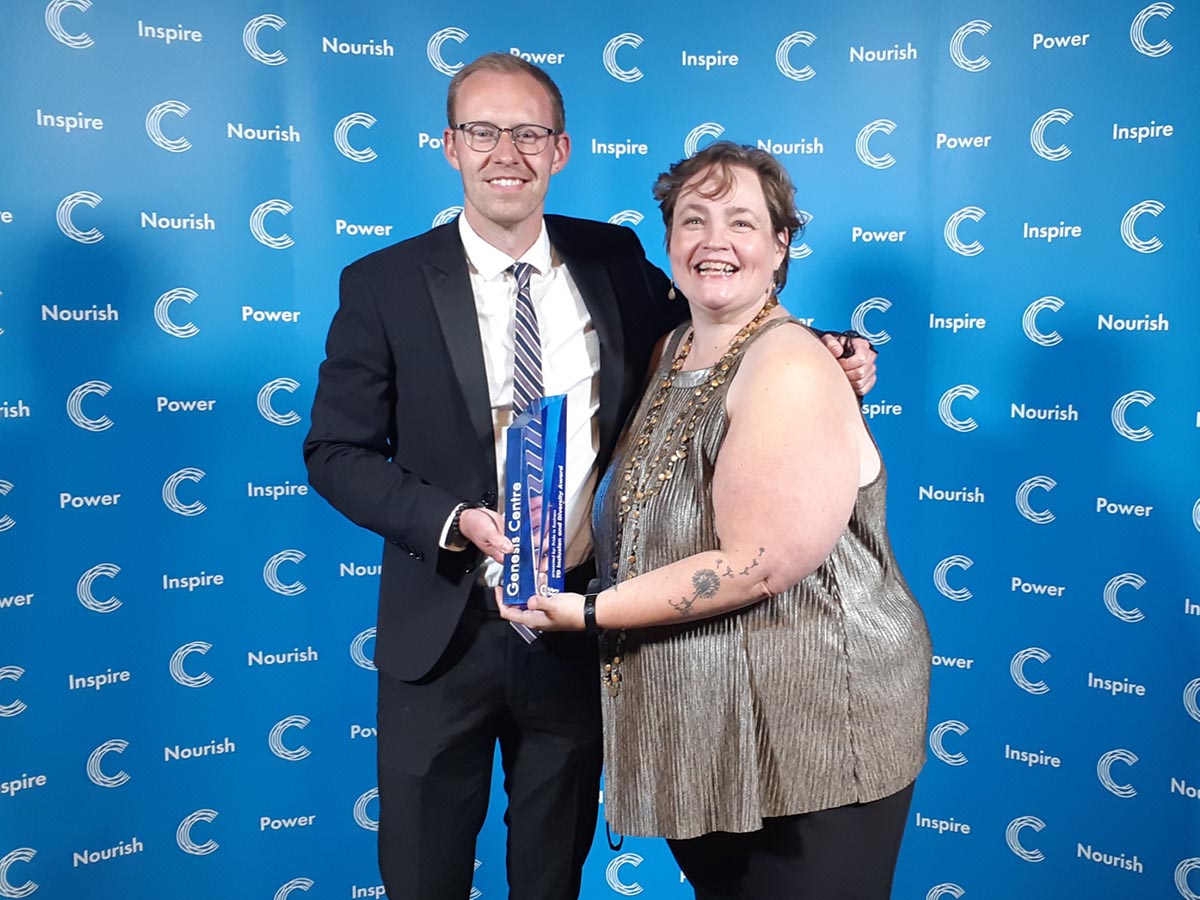 2021
Genesis Centre partners with its naming sponsor, Genesis Land Development Corp., to host a large-scale movie drive-in event during the COVID-19 pandemic. 
The Genesis Centre receives both the Alberta Chamber of Commerce Award for Diversity & Inclusion, as well as the Canadian Business Award in the same category.
The Genesis Centre begins construction on two new outdoor fields directly adjacent to the facility – one with natural grass and the other with artificial turf (the first class-A designated outdoor turf field in northeast Calgary), eventually opening in September 2021.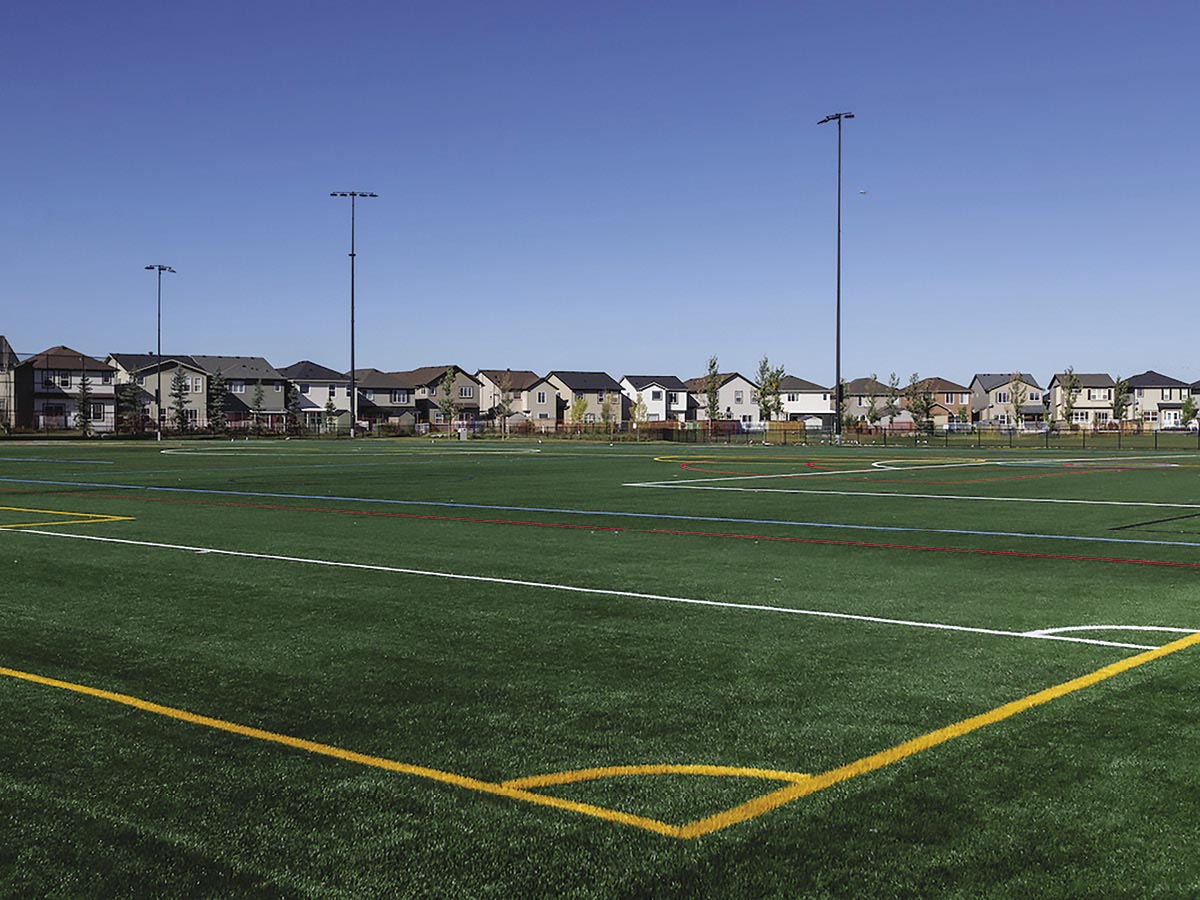 Jonah Ardiel
Genesis Centre Business Development Manager and Lotus Link Editor