Winter Cart Placement Tips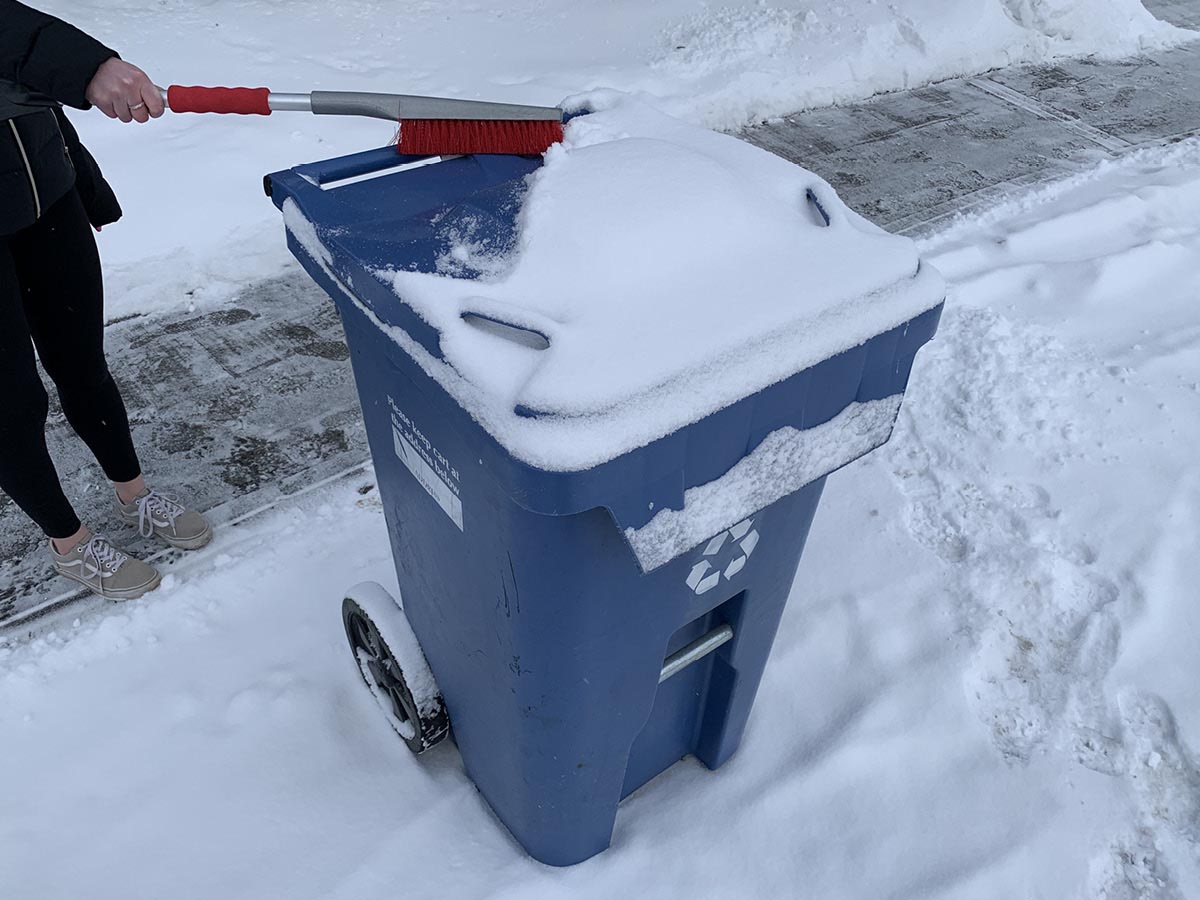 Follow these winter tips to keep your cart collection safe and on schedule:
Clear snow and ice to put your carts on even ground. Don't place carts behind or on top of snowbanks.
Leave enough space around your carts so you can easily walk between and around them. 
Store carts in a sheltered spot and move out on collection day so they don't freeze to the ground. Move carts back by 7 p.m. on collection day.
Clear snow off your carts and keep lids closed. Snow in your blue cart ruins quality recyclables and makes them difficult to sort at the facility, meaning they can't be turned into new products.
Prevent food and yard waste from freezing to the inside of your green cart. Use compostable bags or place crumpled newspaper or a pizza box at the bottom of the cart.
Learn more at calgary.ca/cartplacement. 
The City of Calgary