Say Goodbye to Minimum Wage
Why now is the best time to train for a career in technology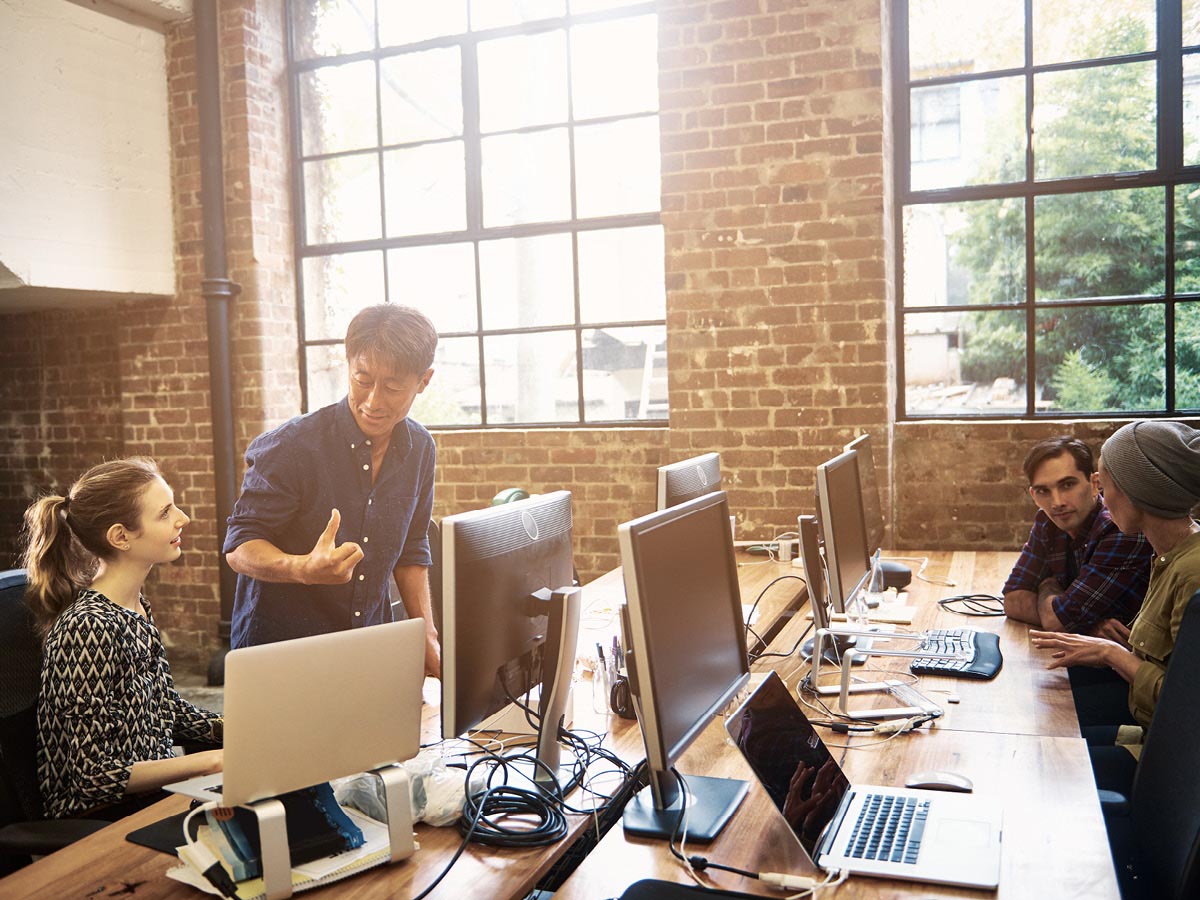 Companies in Calgary are spending $20 billion between 2020 and 2024 on digital transformation1 which is skyrocketing demand for tech skills and opening up new opportunities for Calgarians to trade in their minimum wage jobs for careers in technology.
Since 2018, the number of tech companies in Alberta has more than doubled2, growing from 1,238 to 3,083. This is due to government investment into the tech sector, which continues to increase through Alberta's Building Skills for Jobs 2030 initiative3 and Alberta's economic recovery plan4.
Some of the top job opportunities in the tech sector include web and software developers, network and communications jobs, and IT support.
The demand is so significant right now that Alberta is creating a new tech-focused immigration policy to attract skilled technology professionals5.
What does this mean? High paying jobs are available and accessible.
One of the benefits of the massive growth in the tech sector is that there is a large supply of well paying entry level jobs that are accessible with minimal education and experience.
| | | |
| --- | --- | --- |
| Job Title | Average Salary | Entry Level Average Salary |
| Web Developer 6 | $54,311 | $40,000 |
| Software Developer 7 | $77,986 | $56,000 |
| Network Administrator 8  | $60,054 | $44,000 |
| Desktop Support Technician 9  | $48,957 | $38,000 |
Sources
https://www.calgaryeconomicdevelopment.com/sectors/technology/#e428

https://calgary.ctvnews.ca/alberta-s-absolutely-bonkers-tech-boom-reason-for-economic-optimism-1.5556977

https://www.alberta.ca/alberta-2030-building-skills-for-jobs.aspx

https://www.alberta.ca/recovery-plan.aspx

https://calgary.ctvnews.ca/alberta-looking-to-attract-tech-talent-with-new-immigration-program-1.5738850

https://www.payscale.com/research/CA/Job=Web_Developer/Salary

https://www.payscale.com/research/CA/Job=Software_Developer/Salary

https://www.payscale.com/research/CA/Job=Network_Administrator/Salary

https://www.payscale.com/research/CA/Job=Desktop_Support_Technician/Salary
Not just about the money
Over the past 2 years, the COVID-19 pandemic has led to more people searching for opportunities to work from home. However, with most minimum wage jobs being in the service industry, including retail and fast food, working from home is simply not an option.
With technology jobs, you can complete your career training from home and access more opportunities for remote work. You can build technology skills while fulfilling your current responsibilities at work and home and then launch a career that is both flexible and financially rewarding.
How to get a job in technology
If you're interested in building a career in technology, you'll need to learn the skills employers are looking for. Post-secondary institutions such as Academy of Learning Career College (AOLCC) offer career training programs in the tech sector that can be completed in less than a year.
Students often qualify for government grant funding to help cover tuition and with student loans and you won't need to pay for your education until after you graduate, a time when you can be earning more money in your new job.
Programs such as AOLCC's Software and Web Developer diploma program have no prerequisite technology skills requirements before beginning training and are designed to help both beginner and tech-savvy students learn the skills needed to build a career in the tech sector. This includes learning coding languages like HTML, CSS, and Javascript, as well as developing a strong foundation in SQL, C#, and Microsoft's .NET Framework.
Train Online with a Free Laptop
Canada's largest career college network, Academy of Learning Career College, offers you an opportunity to complete your program online or in-class, at your own pace, and get the support you need from your local Calgary campus.
Additionally, for a limited time, new students will receive a free laptop to support their studies.
More information about the Software and Web Developer diploma program and other technology career programs can be found at myaolcc.com.

Instagram: @myaolcc
Twitter: @myaolcc
Facebook: /myaolcc.calgarycentral